What brings me hope
After 2021, it's hard to say if we're winning or losing. But we have a responsibility to each other to carry on the fight.
My friend said the other day, "we're the only people in history to have witnessed some of the things we're seeing now. I'm grateful to be alive." In that spirit, I want to celebrate the fact that we made it through another unprecedented year.
We lost a great many along the way – friends and family, animals and sea creatures, trees and other living things. But you and I are still here, and we have a responsibility to carry on the fight. For each other, and for those yet to be born (like my sister's first baby, due any day now).
We can't predict much, but I do know there will be a little more daylight tomorrow, and a little more the day after that. Here's an overview of some of the things we did together this year, and the events that shaped our work.
The three Ds
At Dogwood, we started 2021 with a commitment to weave together three strands in our campaigns: decarbonize, ​​ decolonize and democratize.
This is our attempt to recognize that the climate emergency is not just a problem of carbon molecules where they don't belong. It's the outcome of hundreds of years of violent colonialism. And a consequence of a tiny number of people hoarding wealth and power.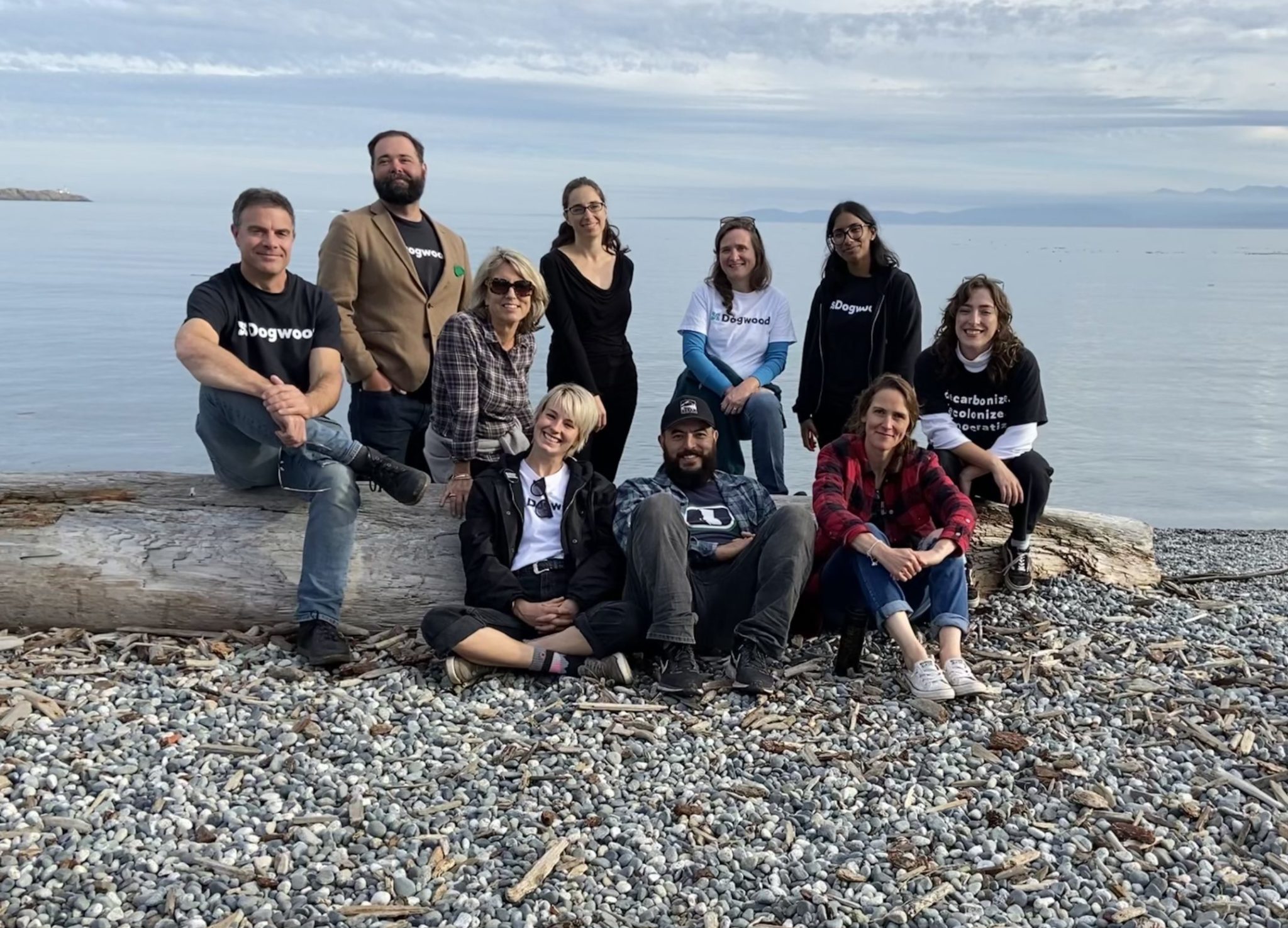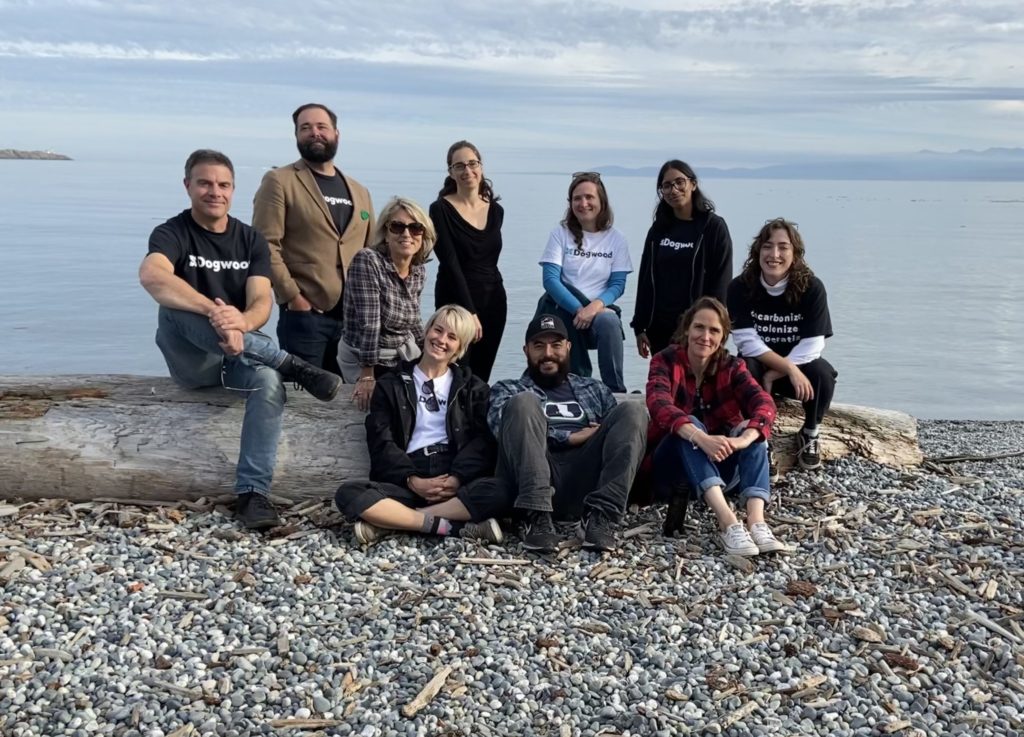 Using what we call the "three Ds" to guide us, our team – 13 staff, 576 volunteers – used grassroots organizing tools to support people in B.C. working to win back some measure of control over our environment, energy and democracy.
In January and February, it was grassroots pipeline opponents in Victoria and the Lower Mainland, and Indigenous youth who picketed contractors and insurers of the Trans Mountain expansion project. These brave young people were attacked by police, and some faced arrest. But the pressure and controversy had an effect: sixteen insurance companies have now cut ties with Trans Mountain, putting the project on even shakier ground.
Spring
This spring the youth organizers who founded the #Vote16BC campaign recruited and trained a new crop of high school activists, as others headed off to college in the fall. I'm so proud of these young people for standing up for their generation, and for their right to be included in decisions that shape their lives.
As the third wave of COVID-19 hampered in-person organizing, we hosted a series of online workshops on how to get off fossil fuels and decarbonize homes and public buildings. This led to a last-minute organizing push to stop changes to the City of Vancouver's Climate Emergency Plan, which would have delayed the phase-out of fracked gas – but we won.
In May, the Tk'emlúps te Secwépemc Nation announced the presence of 215 unmarked graves, where children were buried on the grounds of the former Indian Residential School in Kamloops. The use of ground-penetrating radar revealed thousands more graves at church and state-run institutions, with more searches yet to come. It confirms stories survivors carried for decades, and hints at the true scope of Canada's genocide against Indigenous peoples.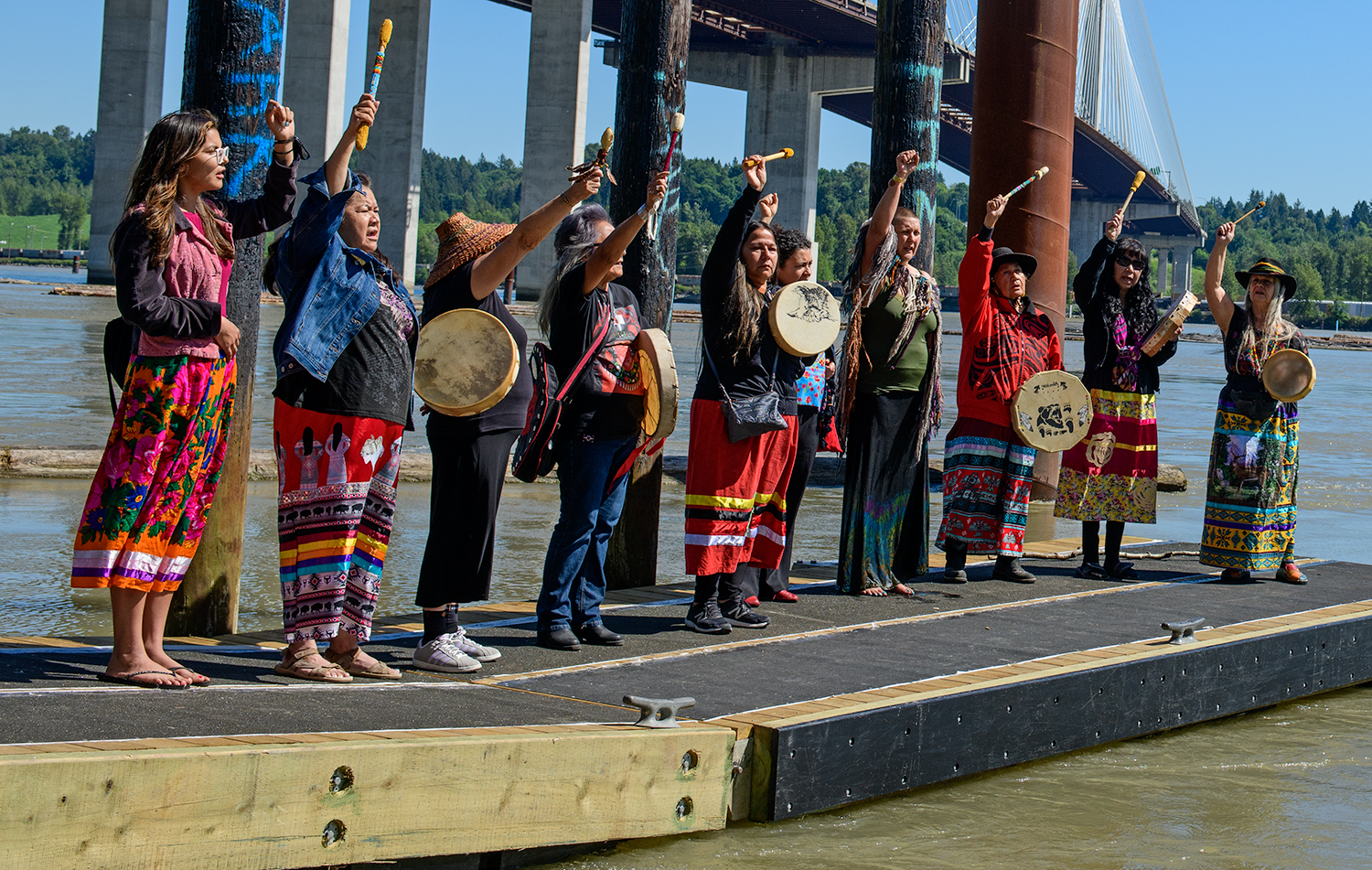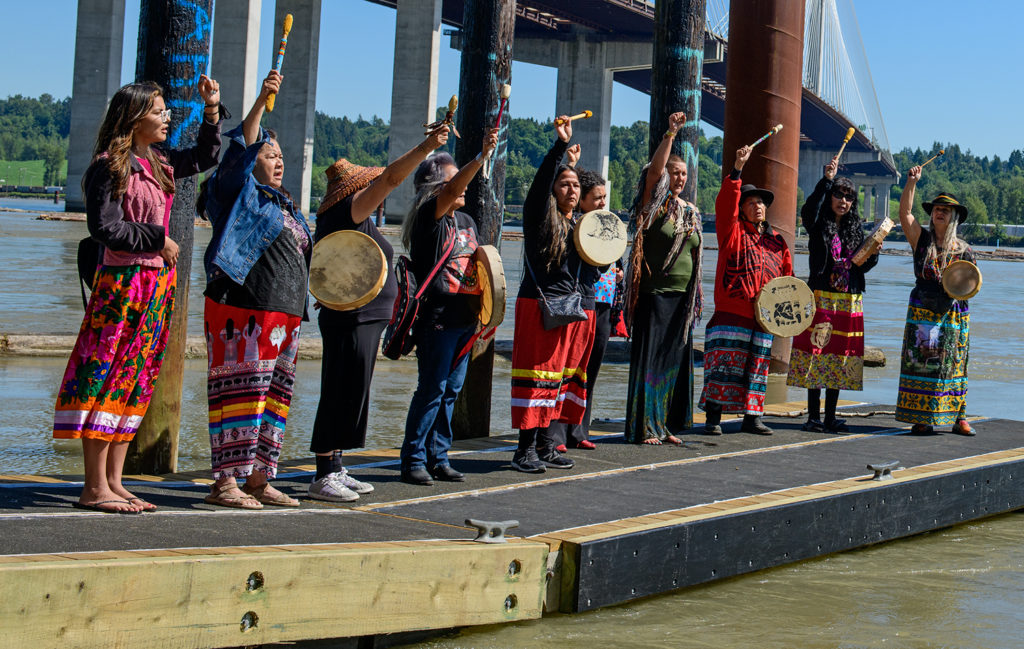 In June, with Trans Mountain planning to drill under the Fraser River for its bitumen pipeline, we invited people to witness a powerful ceremony guided by Indigenous leaders from up and down the river, calling on protection for the salmon and all who rely on them. Analysis from West Coast Environmental Law shows Trans Mountain was 18 months behind on its drilling plan before the floods hit.
Summer
Also in June, a report by Stand.earth detailed a shocking increase in government handouts to oil and gas companies since Premier John Horgan took over from Christy Clark. And then all hell broke loose.
A record-breaking heat dome blanketed much of B.C., killing nearly 600 people and leaving thousands more with organ damage and cognitive impairment. The village of Lytton set an all-time Canadian record for hottest temperature ever, then burned to the ground, killing two people and throwing hundreds out of their homes. Soon, out-of-control wildfires raged across the B.C. interior.
Meanwhile the RCMP went hog wild at Fairy Creek and other injunction sites on southern Vancouver Island. Removing their badges and sticking 'thin blue line' patches on their body armour, they beat, dropped, tackled, dragged and pepper-sprayed peaceful protestors, attacking Black and Indigenous people with particular zeal. After nearly 1,200 arrests, the fight to stop old-growth clearcuts shows no signs of ending.
Despite the summer smoke and heat, Dogwood organizers (including an unstoppable team of summer students) took advantage of a lull in COVID cases to hit the streets all summer. It was tough, but it proved how irreplaceable those face-to-face conversations are to help channel people's anxiety and despair into action.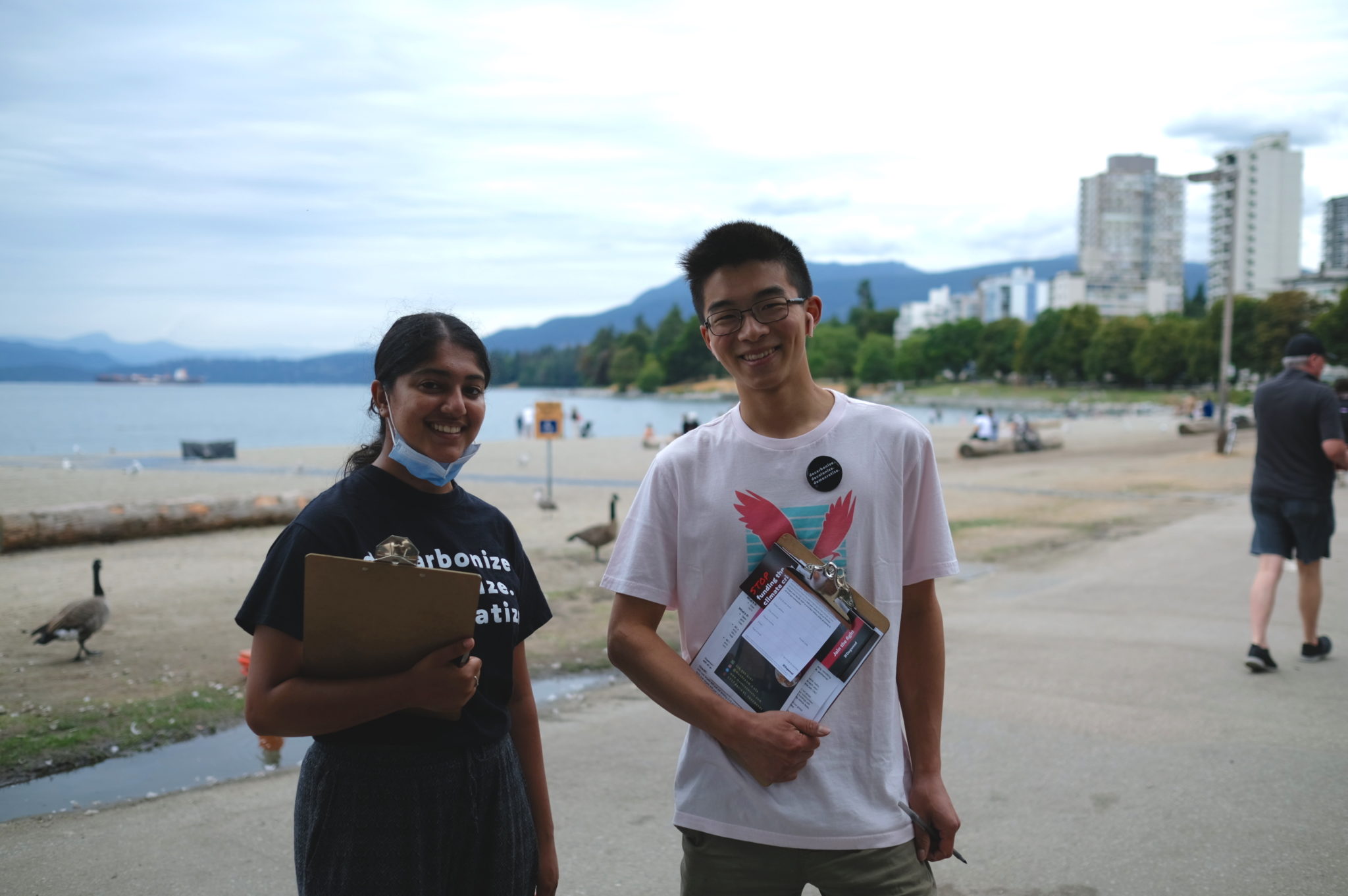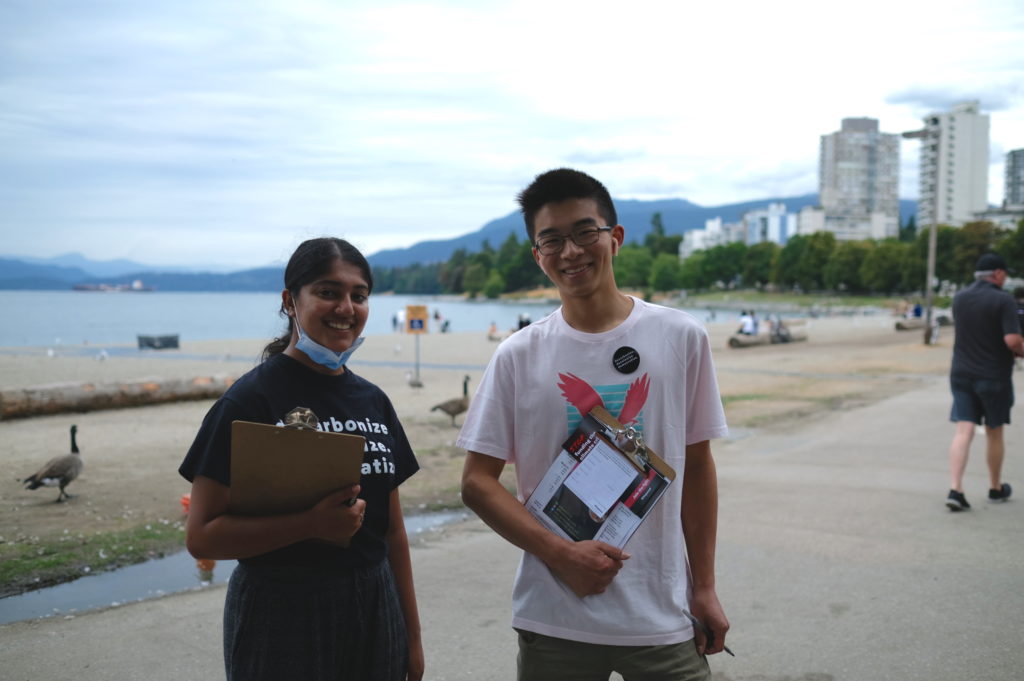 Nearly 10,000 people signed our new "Stop Funding Fracking" petition. That allowed us to follow up and keep them involved later in the fall, when the provincial government opened a rare public engagement on oil and gas royalties.
We faced attacks throughout the year from Alberta premier Jason Kenney, who still wants revenge for the cancellation of the Northern Gateway pipeline. We had to respond to his Mickey Mouse 'public inquiry' in the middle of unprecedented climate disasters in B.C. When the inquiry failed to find any wrongdoing by Dogwood or our allies, Kenney doubled down on his defamatory rhetoric. We're proud of our work, and we're not going to back down.
Fall
There was, apparently, a federal election in September. At least 125 candidates seemed to understand that we're in a climate emergency, and pledged to cancel the Trans Mountain expansion if elected. NDP leader Jagmeet Singh refused, inviting the governing Liberals to outflank him on environmental issues. The Green Party imploded. Voter turnout dropped. On election night, virtually nothing changed.
But the world kept spinning, faster and faster it felt like. In October we held a news conference with allies on the lawn of the legislature to put the focus back on provincial fracking subsidies and the oil and gas royalty review. The government released an update to its 'Clean BC' climate plan, which nearly everyone pointed out is built around a massive expansion of fossil fuel production.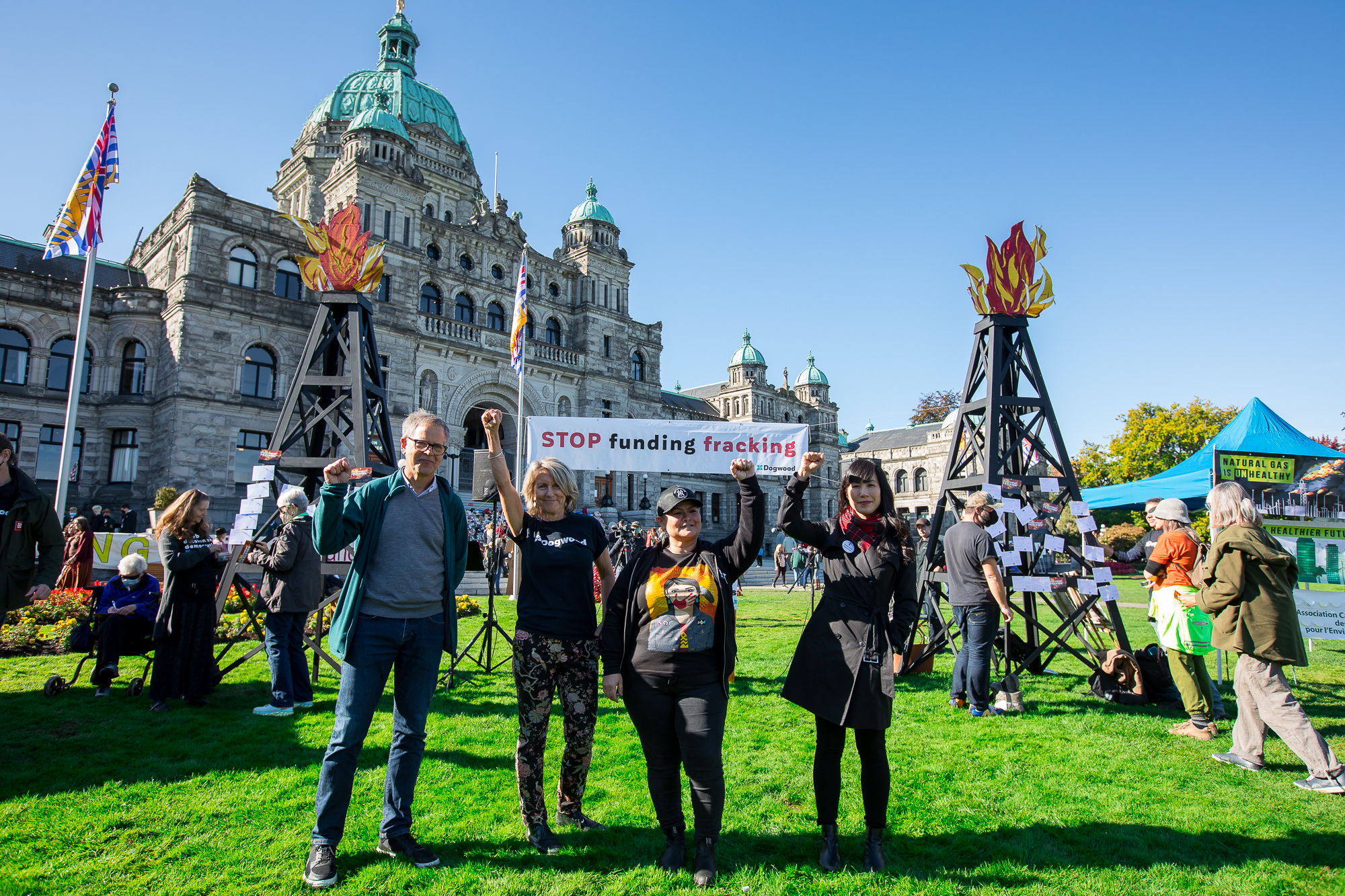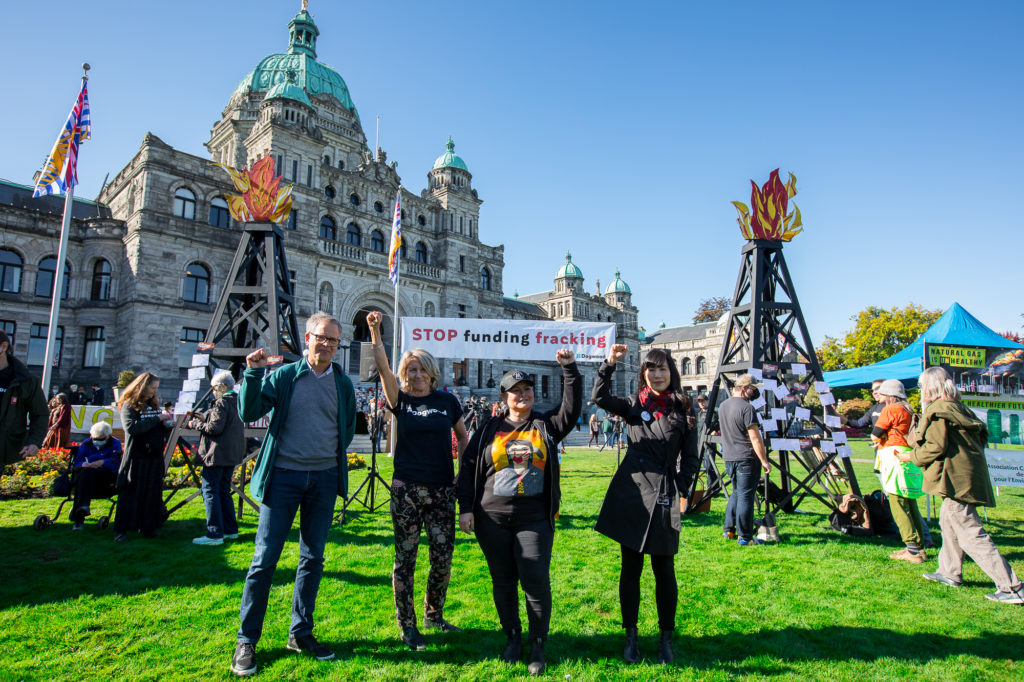 Politicians (and 500 oil lobbyists) flew to a climate conference in Scotland for fancy steaks and good old-fashioned "blah blah blah". Back home, we worked with allies to push for a real B.C. Climate Emergency Plan. More than 350 groups have now endorsed the campaign, leaving the provincial government increasingly isolated in its defence of the oil and gas industry.
4,204 Dogwood supporters flooded the government's royalty review with demands that B.C. stop using taxpayer money to prop up international fracking companies like Petronas. Dogwood volunteers took it one step further, making more than 2,000 calls to petition-signers, coaching them to make original, thoughtful written submissions.
In November, another deadly climate disaster slammed into southern B.C. Communities hit by fires a few months earlier were cut off by road washouts and broken bridges. The entire town of Merritt had to be evacuated. Hundreds of thousands of farm animals in the Fraser Valley drowned. The 70-year old Trans Mountain pipeline was washed loose and rattled by rocks, but miraculously did not dump oil into the raging rivers, this time.
The same day, acting premier Mike Farnworth declared an emergency on Wet'suwet'en territory, 1,000 kilometres away. Farnworth authorized the redeployment of at least 100 RCMP officers from all over B.C. to force through the Coastal GasLink fracked gas pipeline.
Winter
The third militarized police raid in as many years has morphed into a month-long occupation of Wet'suwet'en and Gitxsan communities, with 24/7 surveillance by officers strutting around in tactical gear. Despite this, on Sunday land defenders recaptured the drill site where Coastal GasLink wants to drag pipe under Chinook salmon spawning habitat in the Wedzin Kwa, or Morice River. The Gidimt'en Clan is now calling for a week of action targeting Coastal GasLink financiers, chief among them the Royal Bank of Canada.
As we stand here on the cusp between darkness and light, it's hard to say if we're winning or losing. The death and destruction of the last year has been immense. Our governments are still deeply captured by corporations. Yet there are signs of a fundamental shift in people's understanding of what we're up against. And every day, there are more people ready to say goodbye to the status quo and fight for a livable future. This year 4,669 new supporters joined us at Dogwood. I don't know how close we are to a tipping point. I don't know what it will take. But I believe we're on the right track.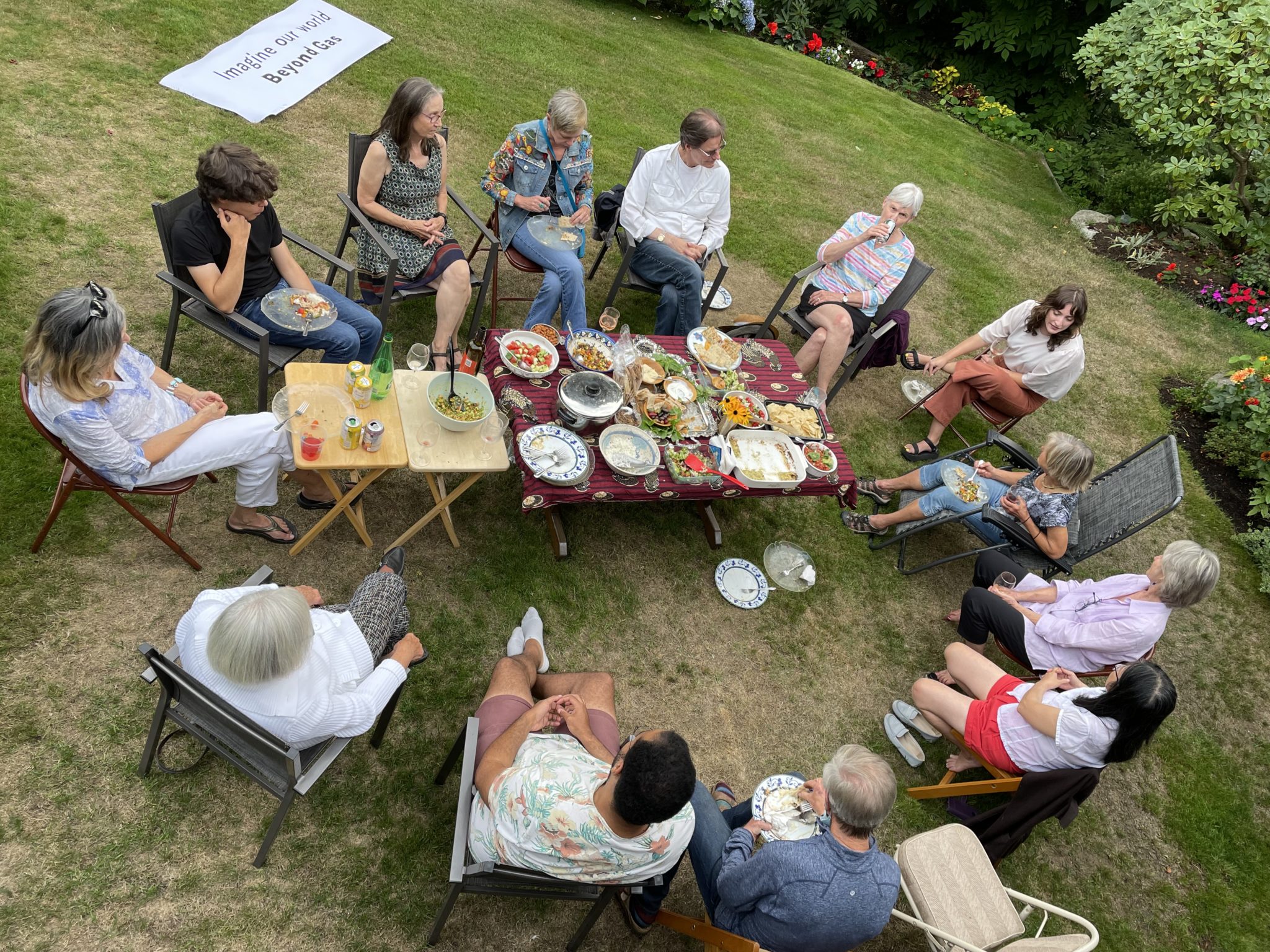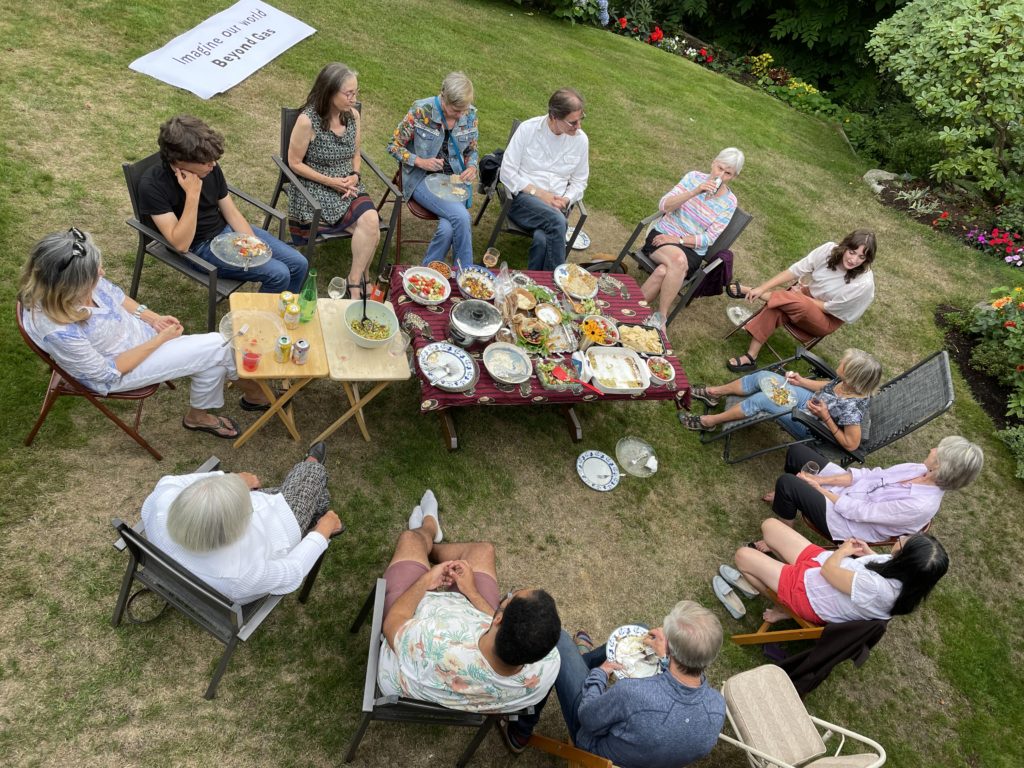 Thank you for staying in the loop. This year we held 202 volunteer events, which I'm pretty sure is an organizational record. Constituents met with (and grilled) 21 MLAs. Hundreds of thousands of people viewed our videos, graphics, blogs and other educational content online. Dogwood supporters opened 1,688,000 e-mails and newsletters.
We need to organize more people, build more power, reach a broader range of British Columbians. And together with our allies, that's what we're doing. In the courts, on the land and at the ballot box, organized collective action is what we have to balance out the money of our corporate opponents. 2022 will be full of opportunities to prove that.
I wish you a restful winter break, and I look forward to working with you in the New Year.