The tip of an iceberg
Trudeau thinks he's unsinkable. So did the captain of the Titanic.
Justin Trudeau needs to lose just 14 votes in the House of Commons to seriously complicate his dreams of Liberian-flagged oil tankers carrying cheap, toxic bitumen across the Salish sea and off to foreign refineries.
On Monday, angry voters stormed more than 100 MP offices across the country, protesting the Liberal government's $4.5 billion giveaway to a group of former Enron executives. If 14 of those Liberal MPs resign, retire, cross the floor or fall in next year's election, Trudeau will lose his majority.
When it comes to the pipeline bailout, it doesn't matter if they lose to New Democrats, Greens or Conservatives. All three opposition parties loudly oppose this waste of tax dollars – for different reasons.
This is where another of the PM's broken promises could really screw him. Trudeau kept Canada's warped First Past the Post voting system on the belief that he could woo both left and right-wing voters to the Liberal party, ensuring perpetual majorities. But by alienating progressives and conservatives with the same decision, he risks eroding the middle.
Monday's day of action saw former Liberal voters in Halifax, Montreal, Toronto, Winnipeg, Calgary and all over B.C. declare their disgust with a man they once trusted to make Canada a climate leader, safeguard their tax dollars and reset our relationship with Indigenous peoples.
Polls show Canadians across the country – and the political spectrum – shaking their heads at Trudeau's risky corporate welfare scheme. If Texas oil investors are running for the exits, why would the government gamble our money on a sunset industry?
If the folks in the Liberal war room are tempted to laugh off this public backlash, it's because they're looking at the tip of the iceberg. The part that rips your hull open lies beneath the surface.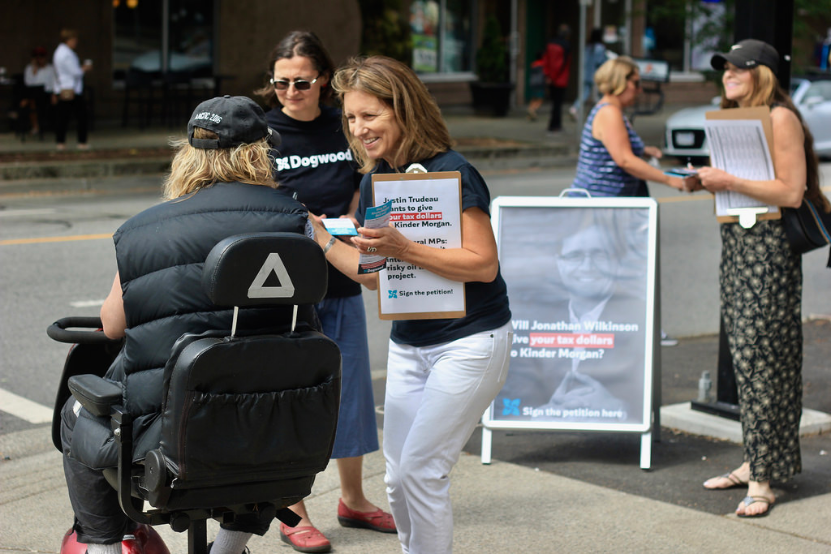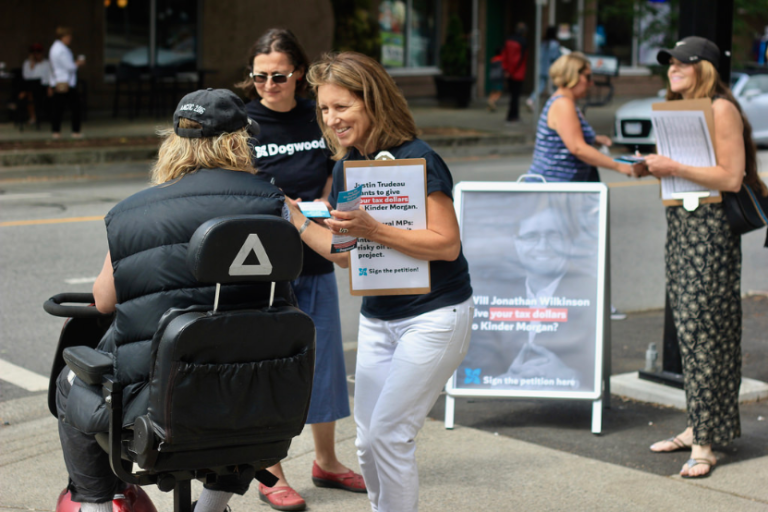 Monday's day of action was loud and visible. But that doesn't mean organizers weren't hard at work on Saturday, Sunday and every day this week. Calling volunteers, printing brochures and canvassing voters rarely makes the news. But it's what makes the difference when it comes time to hold politicians accountable.
Three years ago, the same grassroots citizen machine helped take down the last Prime Minister who put oil company profits ahead of Canadian democracy – or a safe future for our kids. MPs better be working overtime in Ottawa to derail this ill-conceived pipeline bailout. That, or working on their concession speeches.
Send them a warning. Tell MPs to stop the bailout today.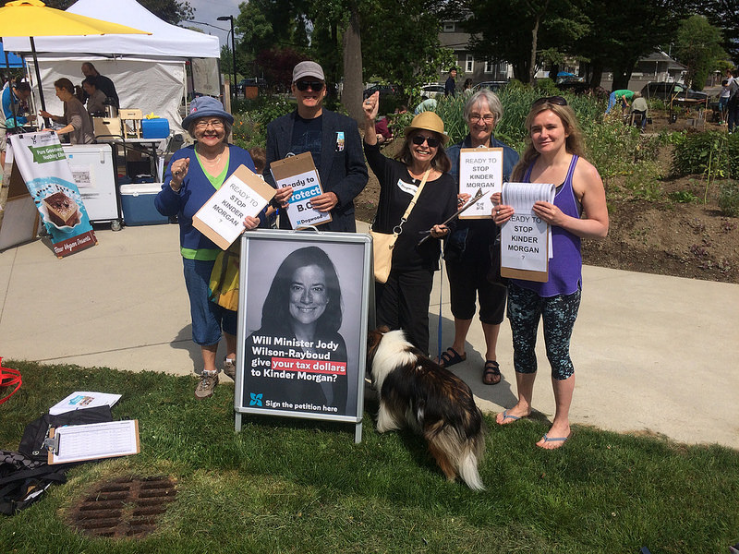 Cover photo by @JoshandhisNikon