U.S. trophy hunters pass the hat for Christy Clark
Safari Club International sends $60,000 to shore up BC Liberal election campaign
If there's one thing Donald Trump's sons, Porsche-driving dentists and Texas oil barons love most, it's straddling the lifeless body of an exotic endangered animal.
Chilled by the prospect of losing that opportunity in British Columbia, U.S. trophy hunters are digging deep to ensure the reelection of Premier Christy Clark.
As the Canadian chapter of Safari Club International explained in a Facebook post last Friday, "NDP have vowed to end the Grizzly hunt in BC if elected. SCI chapters from CANADA and the USA banded together donating $60000.00" (sic).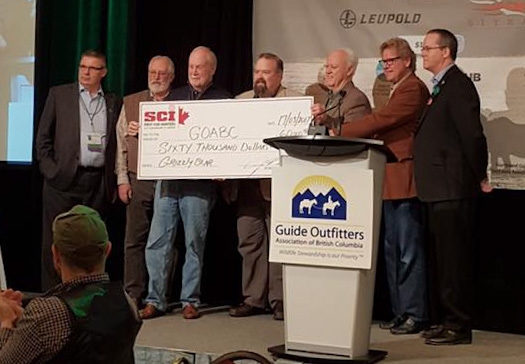 The payment appears to be made out to the Guide Outfitters Association of British Columbia, an organization known for inviting BC Liberal ministers to bizarre minstrel shows and giving them lots of money.
The Guide Outfitters lobby vigorously to maintain a commercial grizzly bear "harvest" in British Columbia, which attracts wealthy customers from around the world.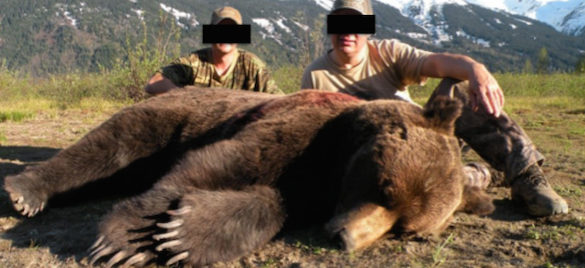 The Safari Club photo offers a rare glimpse into how the B.C. Guide Outfitters fund their political war chest. "Together working with GOABC to prevent the NDP from getting elected and ending the hunt," says the caption.
It is unclear whether the money will be donated directly to the BC Liberals or pay for other anti-NDP activities.
B.C. Premier Christy Clark is a vocal supporter of the trophy hunting industry and a past winner of the Guide Outfitter association's President's Award.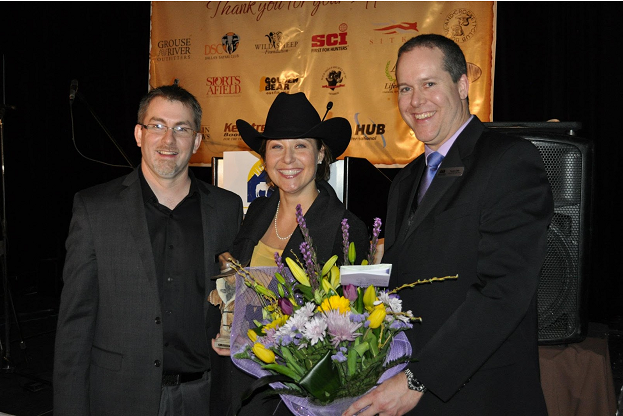 The BC Liberals have refused to change the province's political financing laws, which allow them to take unlimited money from corporations and wealthy donors anywhere in the world.