No time to waste
After Nanaimo win, BC NDP can't take progressive voters for granted
With Sheila Malcolmson's big win in Nanaimo's by-election yesterday, the BC NDP are no doubt walking a little taller today. After all, the governing party rarely wins by-elections. The BC Liberals poured significant resources into the riding. Malcolmson was behind in the polls. The Greens ran a strong candidate. For a safe NDP riding, many in the party weren't really sure if they could pull it off this time.
Mid-mandate, this victory extends the tenure of the NDP minority government. Some in the party are probably feeling pretty confident.
But they shouldn't forget where they came from.
Horgan and his party owe their governing agreement with the Green Party to progressive and environmental voters who put them in power — and decided in Nanaimo to keep them there. But those people can't be taken for granted any longer.
Reconciliation and human rights
British Columbians are watching the government to see if they mean what they say about reconciliation with First Nations and human rights. And after approving the Site C dam in late 2017 and the RCMP raid on Wet'suwet'en territory a few weeks ago, it's looking like they are at risk of falling short.
Here is what Horgan recently said about the recent RCMP raid on Wet'suwet'en territory and the arrests of 14 local people: "Those were images that are not good for British Columbia, not good for investment, certainly not good for the Wet'suwet'en, but images that we will have to work hard to erase from the public mind."
Let's be clear: police in olive green fatigues, carrying automatic rifles, threw unarmed Indigenous people facedown in the snow on their own territory. This is not a bad public relations incident that can be easily erased from our collective consciousness. It was a violation of human rights. It directly went against the principles of UNDRIP. It was witnessed by the whole world.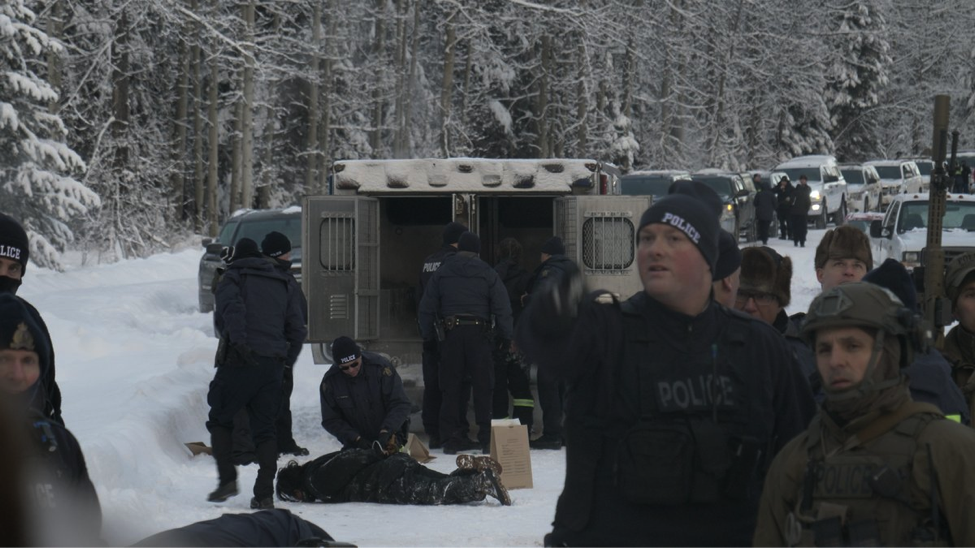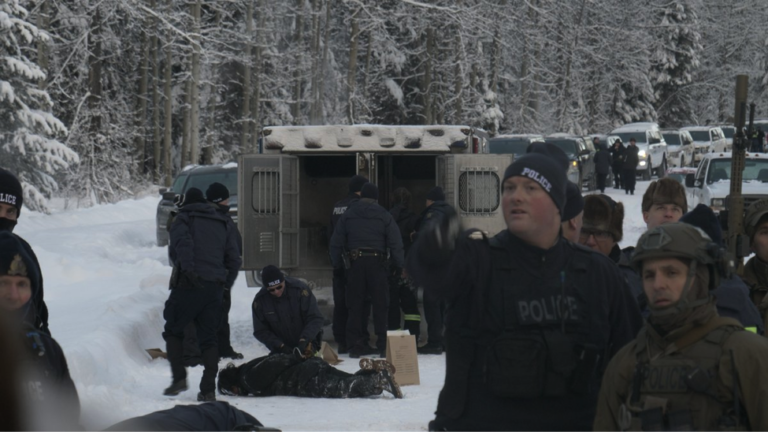 This isn't something that Horgan can just wipe away — and it isn't something he should. Reconciliation is about taking ownership of injustice and working with Indigenous people and nations to find a way forward. That can't be done at gunpoint.
Trans Mountain pipeline and tanker expansion
Speaking of reconciliation, let's talk about the Trans Mountain pipeline and tanker expansion project. Premier Horgan promised to use "every tool in the toolbox" to stand up for British Columbians' health and safety, our coast and our climate. Yet his government continues to defend Christy Clark's approval of the pipeline in court.
Christy Clark approved the pipeline project after receiving $771,168 in political donations from Kinder Morgan and its oil industry buddies. Instead of putting the project through a proper, made-in-B.C. review, she relied on the fatally flawed NEB process — which has since been quashed by the Federal Court of Appeal.
Since the federal approval has been rendered invalid, logic follows that the provincial one should be as well. But, rather than reassessing that approval, Horgan's government has chosen to uphold Christy Clark's approval — and is actively fighting the Squamish Nation in court over it.
U.S. thermal coal exports
B.C. is also a huge exporter of U.S. thermal coal. As someone who "digs coal," this is great news for President Donald Trump — because ports in Oregon and Washington State don't want the stuff. Six proposals for coal ports in those states have been scrapped because of the effect of coal dust on the environment and human health. Yet those trains chug right through White Rock, Surrey and Delta every day.
And the number of coal trains coming through our province is increasing. American coal companies are taking advantage of B.C.'s lax health and environmental regulations. Plus they don't have to pay the same carbon tax applied to metallurgical coal operations in B.C. That's right, these American coal trains get a free ride through B.C.
The government can't impose a carbon tax on coal that's mined outside the province, but they do have the power to apply an equivalent levy. It's time to do so — because while coal companies don't pay their fair share, there is a health and safety cost for the people who live along the shipment route, not to mention devastating global climate impacts.
More public dollars for industry
Under Christy Clark's government, mining and fracking companies received tax credits for exploratory work in B.C., renewed on a year-by-year basis. This week Horgan announced that he is going to not only carry on Clark's legacy of subsidizing resource corporations, he is doubling down by making the tax giveaway permanent.
During a speech to a room full of mining execs, Horgan said that left-leaning governments are often thought of as anti-resource development. But his NDP government was different. They want to incentivize resource extraction in B.C., Horgan promised. Just look at the new LNG Canada project his government is propping up with public money. Which, of course, is what triggered the RCMP raid on Wet'suwet'en territory, along the route of the pipeline that would feed the proposed gas plant.
Pick a side
Two years into their minority mandate, the BC NDP is at an important crossroads. And the more choices they make that mirror the previous government, the less likely it is that their supporters will stick around come the next election.
There is one glaring difference between the current government and the past one and it's becoming more obvious with each news headline. Casinos laundering billions for organized crime. Drug dealers pumping dirty cash into the inflated housing market. Two friends of the former premier appointed into high positions in legislature caught abusing their expense accounts. There appears to be a widespread culture of greed and corruption that took root and flourished under the previous BC Liberal government.
Now British Columbians want answers.
This isn't to say that mud won't splatter on the BC NDP. Both parties have a long history in the legislature and there is probably dirt on both sides of the aisle. But after 16 years of secretive, unaccountable government ruled by a party that raised an unprecedented amount of money from industry CEOs and lobbyists, most of the public's anger is likely to land on the BC Liberals.
So, will Horgan's NDP choose to root out the rot and restore public faith in our institutions – even if some of their friends and past donors end up caught in the dragnet?
During the by-election in Nanaimo, Dogwood volunteers ran an informal survey of Nanaimo voters. We picked up a lot of anger and anxiety. People are feeling ground down by the high cost of living. They're disgusted by the waste, greed and entitlement of the political class. And they're scared by the accelerating climate crisis. Everyone is looking for someone to blame.
On each of these issues, the NDP can be part of the problem or part of the solution. If Horgan doesn't take this opportunity to clean house and set us on track for a sustainable future, voters may not be as generous next time as they were in Nanaimo.
Politics is changing. Voters are becoming more interested in issues, and less interested in politicians themselves. Look at the youth-led Sunrise Movement or the fight for universal healthcare in the U.S. Here in Canada, we've heard enough rhetoric and empty promises — we want bold action that actually makes a difference on reconciliation and climate change — and strengthens our democracy.
Anything less and this government could see its agreement with the Green Party — and its coalition of progressive voters — start to fragment.