Keeping Trans Mountain's chainsaws at bay
Hundreds of citizens support Dr. Tim Takaro's treetop protest to protect the Brunette River forest
On Day 6 of public health doctor Tim Takaro's treetop protest, 200 citizens joined him in the forest near the Brunette River in Burnaby to learn more about this special place Trans Mountain wants to destroy, and support Dr. Takaro's brave action to stop this climate-killing project in its tracks.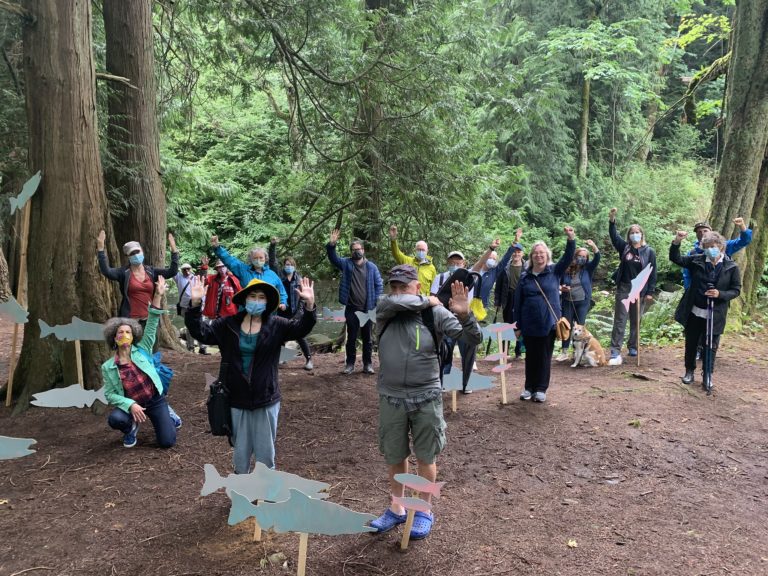 On small group walking tours, participants learned about the history of the Brunette River — how it was declared biologically dead in the 1950s, but through the hard work of local streamkeepers, is now a healthy salmon river once more.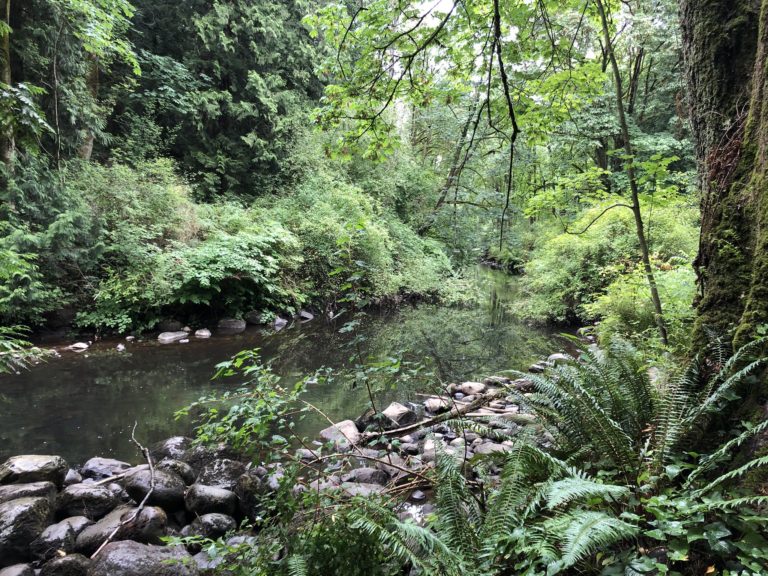 We visited Dr. Takaro's tree-sit, shouted up our support via a megaphone and heard him calling back in return. We talked about why he felt compelled to take such an extraordinary step, and the power of one person's actions at the right time and in the right place.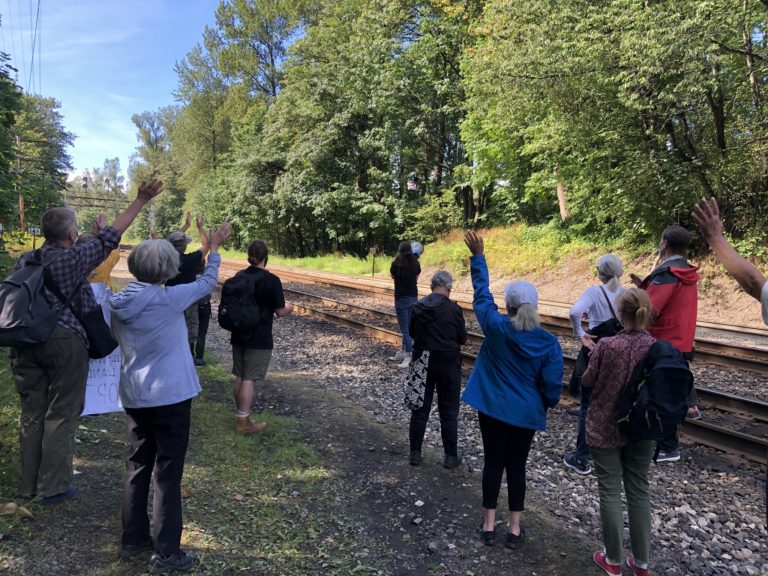 After the tours, folks inspired by Dr. Takaro had the chance to learn more about non-violent direct action, how to stay safe and know their rights, and the many ways to participate that don't involve risking arrest or spending a week suspended 82 feet above the ground!
So far, Trans Mountain work crews have stayed away, and if our movement can keep those trees standing until mid-September, the company is not allowed to do any further work in this area until August 2021, to minimize construction impacts on fish.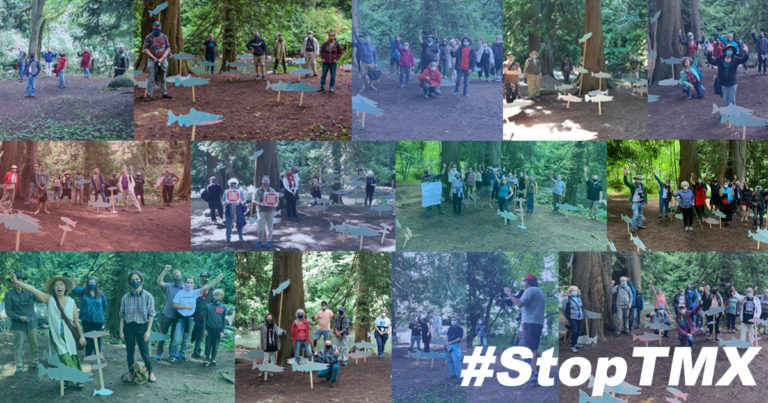 Whatever happens next, we all have a role to play. We need people at home sharing Dr. Takaro's story. We need people on the ground in the Brunette, keeping a close watch to make sure Trans Mountain doesn't break its conditions. And we need more people stepping up to protect the lands and waters Trans Mountain threatens all along the route, standing in solidarity with Indigenous communities defending their homelands.
Thank you so much to our allies at Wilderness Committee, Protect the Inlet and Stand.Earth who ran the tours with us, to everyone who has come out to the Brunette this week — and most of all to Dr. Takaro, who is still going strong!
Sign up here to stay in the loop about this and future actions to take a stand against Trans Mountain construction.