Closed door climate policy
B.C.'s Climate Leadership Plan came from more than Big Oil — Big Money was in the room, too
Imagine the B.C. government launches a new anti-tobacco campaign to discourage smoking. Health experts and doctors are assembled on an advisory panel and asked to make recommendations. An outside consultant is hired to do advanced modelling about the public health impacts. After months of conversation and study, the panel offers a set of sensible recommendations to government. The Premier and the Health Minister proudly launch an international tour to promote B.C.'s leadership in tobacco reduction, culminating in a fanfare meeting with the head of the World Health Organization at a global anti-smoking conference.
Then, silence.
Months pass and the expert panel and public begin to wonder what happened with their policy recommendations.
To their surprise, they discover the government had secretly set up "closed door" meetings in North Carolina with the tobacco industry, seeking to "refine" the experts' recommendations. Imagine, too, that these U.S. businesses and lobbyists donated millions of dollars to our governing party over the past decade. Health Ministry officials, lobbyists, and cigarette-makers would meet repeatedly over several months in the North Carolina board rooms of the largest national tobacco industry association.
Citizens are not told what was discussed at the meetings.
Much later than expected, a new tobacco reduction plan is finally released. Not a single one of the recommendations from doctors and health experts are included. Instead, the government announces a new e-cigarette promotion campaign and a freeze on tobacco taxes, arguing innovation by industry will slow addiction and the health impacts from smoking. There is just no need to raise cigarette taxes or further regulate the tobacco industry, government concludes — despite the recommendations of their expert panel.
If this sounds corrupt and bizarre to you, consider the fate of B.C.'s 2015-2016 Climate Leadership Team and the recommendations they were tasked to prepare.
In the spring of 2015, our government appointed seventeen experts to recommend ways to meet B.C.'s climate action obligations. That fall, the recommendations were released, and Premier Christy Clark went to the Paris climate summit to promote our bold and responsible planning to reduce greenhouse gas emissions. Supposedly, the B.C. Climate Action Secretariat was working at that time to transform those recommendations into public policy to be announced in March 2016.
Five months behind schedule, in August 2016, the government finally released their much delayed climate plan.
It was a confusing embarrassment.
One member of B.C.'s climate leadership team tweeted:
I sat on the BC Climate Leadership Team. Number of our 32 recommendations accepted in full today? Zero. #BCClimatePlan #bcpoli

— Tzeporah Berman (@Tzeporah) August 19, 2016
Panel member Merran Smith wrote that "if the primary goal of the climate plan is to cut climate pollution, the B.C. government is planning to fail."
The government's final climate plan deeply disrespected the time, commitment and expertise of the professionals they invited to serve on the panel. Aside from being irresponsible and out of step with our climate action obligations, the government reversal was simply confusing.
So why did the government's final plan differ so much from the recommendations of its invited experts?
Twelve months after the release of the plan, thanks to researchers at the Corporate Mapping Project (CMP), we now have an answer.
Using partially censored documents from a Freedom of Information request to the province, the Corporate Mapping Project found that government launched closed-door talks with the oil and gas industry to explicitly re-write the climate leadership team's recommendations.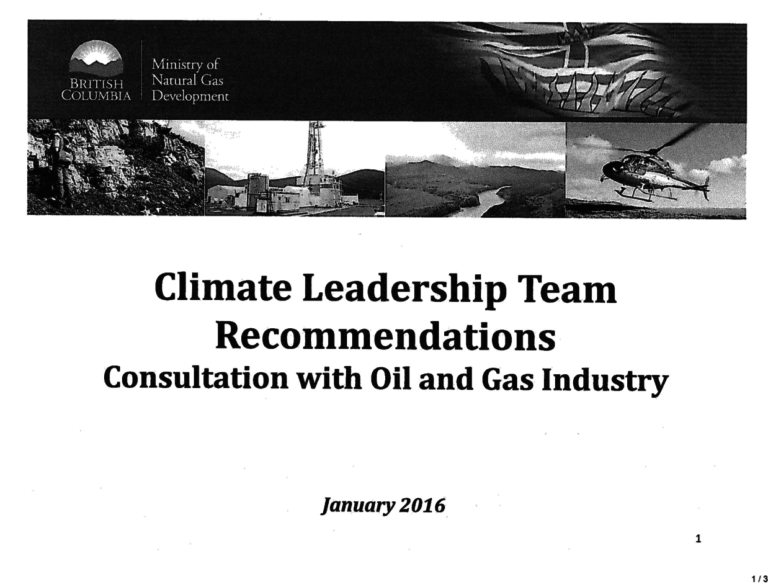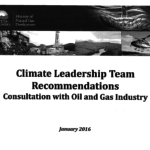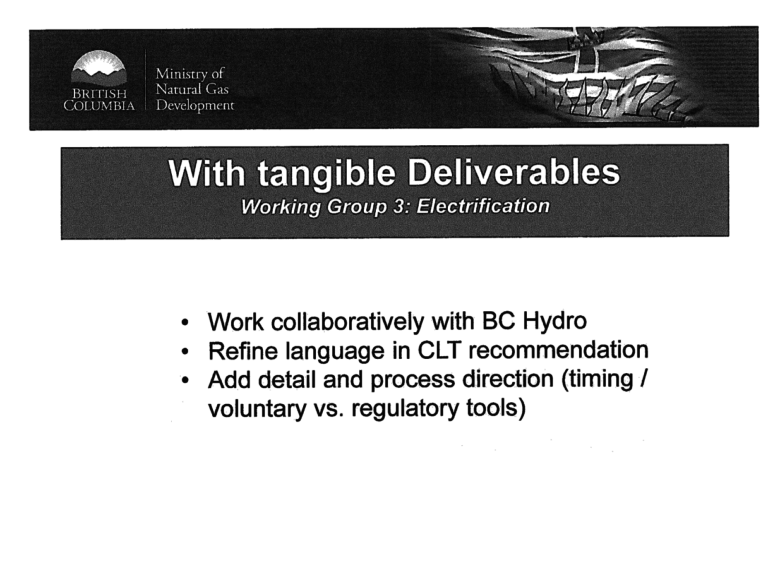 These meetings took place not in Victoria or Vancouver, or anywhere in the province they were intended for, but in downtown Calgary, in the boardroom of the Canadian Association of Petroleum Producers. And they were not led by the Climate Action Secretariat, as you might assume. Inappropriately, it was the B.C. Ministry of Natural Gas Development who led a secret round of meetings with out-of-province industry to revise the climate recommendations.
The CMP researchers revealed that: "The B.C. government carried out secret meetings in another province with an industry that is a top contributor to the BC Liberal Party to shape policy that set out to constrain that very industry."
Yes, it's wild to hear. But the B.C. government and Alberta oil and gas lobbyists met five times over three months in a Calgary boardroom to revise our climate plan.
The CMP researchers requested minutes from those revision meetings but the B.C. government chose to withhold the records from the public. Alberta oil-and-gas lobbyists deny any wrongdoing and blame the former B.C. government for whatever happened to the climate plan after they met in secret.
But with these new documents, citizens finally have an explanation for the discrepancy between the climate team's recommendations and the overdue climate plan released that summer.
Some have called these secret industry meetings traditional lobbying. But none of these meetings are actually considered "lobbying" under B.C. laws and weren't even registered as such by those claiming they were.
Others have said this is just conventional "consultation" with industry. But compare how other energy industries were involved during this period. While meetings were underway with the oil and gas industry, for instance, the Canadian Wind Energy Association announced it was shutting shop in B.C. due to an unfavourable policy environment. (Ironically, they said they'd focus on growing their wind energy business in Alberta instead of B.C.).
So why on Earth would the B.C. government yield its climate leadership plan to oil and gas lobbyists?
Once you learn Alberta-based fossil companies gave more to the BC Liberal Party than to the then-Alberta Progressive Conservative Party, the answer becomes clearer. In other words, follow the money.
Attendees at the climate plan "refinement" meetings represented businesses that had contributed significantly to the BC Liberals. Encana gave $670,316 to the BC Liberals between 2011 and 2017. Their founding CEO, Gwyn Morgan, was an advisor to Christy Clark and he personally donated $197,400 since 2011.
Several attendees represented businesses hoping to make use of the Kinder Morgan pipeline expansion, including Canadian Natural Resources Ltd., Cenovus, Imperial Oil and Suncor. In 2016, these businesses donated $41,400 to Christy Clark and the BC Liberals. Altogether, Big Oil backers of the Trans Mountain pipeline expansion gave at least $771,168 before Christy Clark approved the project.
The host for these meetings, the Canadian Association of Petroleum Producers, gave the BC Liberals $11,225 in 2016, including a $4,000 cheque on November 28, a day before Prime Minister Trudeau gave Kinder Morgan federal approval. And these numbers don't include the corporate officers, board members, lobbyists or law firms that are affiliated with the project.
The people at these meetings had a vested interest and financial stake in stopping the climate leadership team's recommendations.
And they were successful.
So what now?
Well, we're lucky to have the recommendations from the Climate Leadership Team as a guide for future policy. Our new government in B.C. should return to these ideas and prepare comprehensive new climate legislation, free from Alberta's influence and any "revision" by oil and gas lobbyists in Calgary. Thankfully, every sitting MLA in BC belongs to a party that committed to ending corporate donations and legislation is coming.
It would be wrong to allow the U.S. tobacco industry to re-write our public health plans. Likewise, it is wrong that our former government asked the Alberta oil and gas industry to re-write our climate plans.
Learning what we have from these redacted documents, the public must keep up the investigation. At Dogwood, we want the new B.C. government to announce an independent inquiry into systemic corruption, and release complete records from these secret meetings with oil and gas businesses last year.
You can help make this happen by signing up at CorruptBC.ca and sharing this story. Together, we can restore good governance in B.C. and pass a real climate leadership plan.