Bid-rigging and political bribes: how Quebec taxpayers lost millions
The same companies donate to the BC Liberals
With Premier Clark's approval of Kinder Morgan this month, British Columbians learned a bit more about the rules of the game of B.C. politics: if you want a major project approved in B.C., you are going to have to pay for it. Kinder Morgan certainly did. Updated totals show the pipeline company and friends have given Clark's BC Liberals more than $771,000 in donations.
It makes you wonder — what other projects are built by BC Liberal contributors?
The answer: everything. From the roads you drive to the skytrains you ride, BC Liberal donors have a monopoly on government infrastructure contracts. but, there is more than just pavement under those roads. The most recent tallies show companies seeking the favour of the Premier are significant contributors to her party.
Before Christmas, the Vancouver Sun demonstrated that of the province's $1.3 billion in paving contracts since May 2013, three quarters went to BC Liberal-held ridings. What are Christy Clark and her MLAs getting in return? Votes? Sure, but that's not all.
Since the last provincial election, 134 companies were awarded paving and road maintenance contracts. Of these contractor companies, 44 are donors to the BC Liberals' campaign fund, while 90 companies did not donate. Yet donating companies received almost twice as many contracts on average than their non-donor counterparts.
But those 44 donors dwarfed all others when it comes to the value of the contracts awarded by the B.C. government. Their projects have totaled more than $758 million since May 2013 while non-donating competitors have only made about $539 million.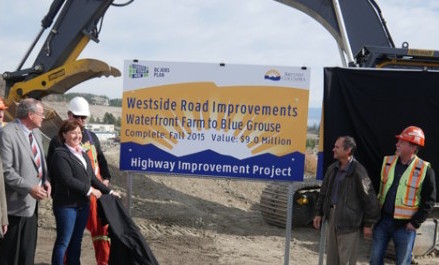 The thing is, when the government puts out a call for bids, it is normally open-tendered, meaning the lowest bidder automatically receives the contract — this makes it difficult to understand how donations could influence which company is chosen for a project. So, how could donations determine who is selected for a contract? Here is how it worked in Montreal.
In 2011, through the Duchesneau Report and subsequent Charbonneau Commission, it became clear that a small group of construction and engineering companies were receiving a disproportionately large number of road maintenance and public infrastructure contracts in Quebec.
These projects were also open-tendered, with the lowest bidder winning the contract. However, whistleblowers revealed the supposedly competing companies would discuss the tender ahead of time and take turns submitting the lowest bid, often hiring each other as subcontractors. Sometimes they would even submit bids far below the actual estimated project cost and then demand contingency funds to complete the project.
The Quebec companies also operated an elaborate kickback scheme to protect their interests. While Montreal's mafia elite were simply given piles of cash, Quebecois politicians prefered a more subtle option — donations to their political party bank accounts.
The 15 construction companies who won most of the government infrastructure contracts donated about $2.2 million to Quebecois political parties from 1997 through 2012. Likewise, about 87 per cent of government engineering contracts went to a group of twelve engineering companies, who in turn donated $14.8 million to political parties.
Remember, this was the situation in Quebec – I'm not saying this is happening in B.C. But it does give an uneasy sense of deja vu, n'est-ce pas? Especially when you consider this: of those 12 Quebecois engineering companies, the two firms that benefited most significantly during those years were Dessau and SNC Lavalin.
The name SNC Lavalin should ring a bell. The company has become an internationally recognized bad apple.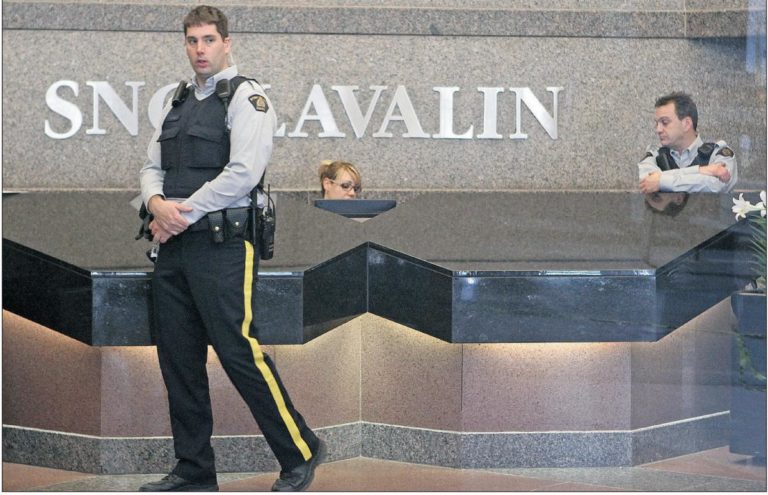 As the head of one of the companies who received the lion's share of public engineering contracts in Quebec, SNC Lavalin CEO Pierre Duhaime now faces criminal charges relating to the ongoing McGill University Health Centre saga. Duhaime is alleged to have secured a major contract to build a Montreal superhospital through intimidation and bribery. His case will be heard in court next year.
The Quebec investigation of SNC Lavalin led authorities to scrutinize the company's business dealings in other countries. After being arrested in Switzerland, another SNC Lavalin executive, Riadh Ben Aissa, is expected in court in 2018 on charges of embezzlement and bribery paid to dictator Muammar Gaddafi's family in exchange for construction contracts in Libya.
The company has also been blacklisted from bidding on World Bank contracts for 10 years as result of corruption in Bangladesh and Cambodia.
While SNC Lavalin is now not allowed to bid on World Bank projects, Canada is a different story. The company actually threatened Canadian politicians with job losses if corruption investigators didn't back off. Here in British Columbia, SNC Lavalin continues to win contracts for major construction projects.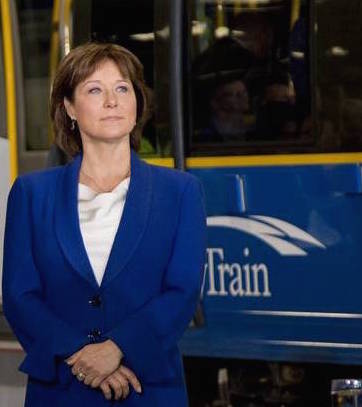 Kelowna's William R. Bennett Bridge, the Canada and Evergreen Skytrain Lines, the Sea to Sky Highway and the John Hart dam in Campbell River are all projects administered under SNC Lavalin's umbrella. The company also has its fingers in other projects through BC Ferries, the Kelowna and Vancouver Airports, and several hydro projects, including as an environmental consultant for Site C.
SNC Lavalin has been accused of poor treatment of its Evergreen Line workers and bias in its environmental assessment of the Fraser Surrey Docks coal terminal expansion, but not of criminal activity in B.C. The company continues to enjoy a good reputation with Transport Minister Todd Stone, who has defended SNC Lavalin publicly.
It's worth pointing out that SNC Lavalin has donated more than $27,600 to the BC Liberals.

As you can see, those cheques were written before December 2010 – in the same time period as the donations they gave to Quebec political parties (as well as some illegal federal donations). But after the corruption investigators swooped in, political donations both in Quebec and B.C. were halted.
While the company stopped writing cheques from the corporate account, the BC Liberals continued to fill their campaign coffers thanks to friendly executives. Enter Gwyn Morgan, SNC Lavalin board Chairman from 2007 through 2013, during which time he personally donated more than $168,500 to the BC Liberals. To date, Mr. Morgan has donated more than $245,000 dollars to the BC Liberals (including $25,000 this month). In addition, Morgan's wife, Patricia Trottier, donated $15,000 to the BC Liberals in 2016.
Another company Morgan founded, the oil and natural gas giant EnCana, has donated more than $1.18 million dollars to the BC Liberals, including $82,750 just within the last 12 months.
SNC Lavalin is not registered as a lobbying company with the B.C. government, so other than attending fundraising events, how would the company and its Chairman gain access to the Premier and her cabinet? Turns out in 2011, just as corruption charges were breaking in Quebec and SNC Lavalin was building a prison for Gaddafi in Libya, Chairman Gwyn Morgan was also advising Christy Clark's leadership transition team.
Mr. Morgan retired as Chair of SNC Lavalin's board in May 2013, a month after the World Bank issued its ban. One year later, Premier Clark appointed Mr. Morgan to head the Industry Training Authority, a position he maintains today.
SNC Lavalin has continued benefiting from B.C. government contracts – for example, it made the shortlist for the George Massey replacement contract, which will be decided next summer after the provincial election. It is competing for this contract with another large Canadian-founded engineering company, Stantec.
As it turns out, SNC Lavalin and Stantec have a long history. Remember the second big company I mentioned that was also implicated in the Quebec collusion scheme, Dessau? In 2014, Stantec bought what was left of the Montreal engineering firm, folding it into its Canadian operations. The two companies – Stantec and SNC Lavalin – have competed on some past projects in B.C. and partnered on other projects across the country.
Again, I'm not saying the same dirty game played in Quebec is being repeated in British Columbia. Unlike the police in Quebec, I have no wiretap evidence of collusion, footage of cash being stuffed in people's socks or whistleblowers going public with stories of intimidation or bribery.  
Even still, questions are raised when companies that donate to politicians win lucrative government infrastructure contracts in B.C. Just because lawmakers say it's legal doesn't make it right. And it's hard for the public to trust the BC Liberals to crack down on corruption when their re-election depends on cash from the companies they regulate.
Our province's lack of political donation laws certainly leaves the system open to abuse.
Sign our petition: www.BanBigMoney.ca