Dogwood has come a long way, and we're just getting started.
Will you join us for a little walk down memory lane?
---
1998 – Dogwood is born
Back in 1998, British Columbians, frustrated with more than a decade of valley-by-valley logging standoffs, gathered on Bowen Island to identify a different way forward. First Nations, labour, environmental and community leaders came together to figure out a way to help local communities decide their own future, collaboratively and democratically. Dogwood was the result, and we officially started work the following year.
From the beginning Dogwood has been hyper-focused on power relations. We don't just work to protect the environment — we tap into the universal human desire for self-determination, and work to change how decisions are made in B.C. by answering questions like: Who gets to decide? Who sets the rules? Who benefits? Our ultimate goal is to catalyze collective local action to realign control of air, land and water.
---
Early campaigns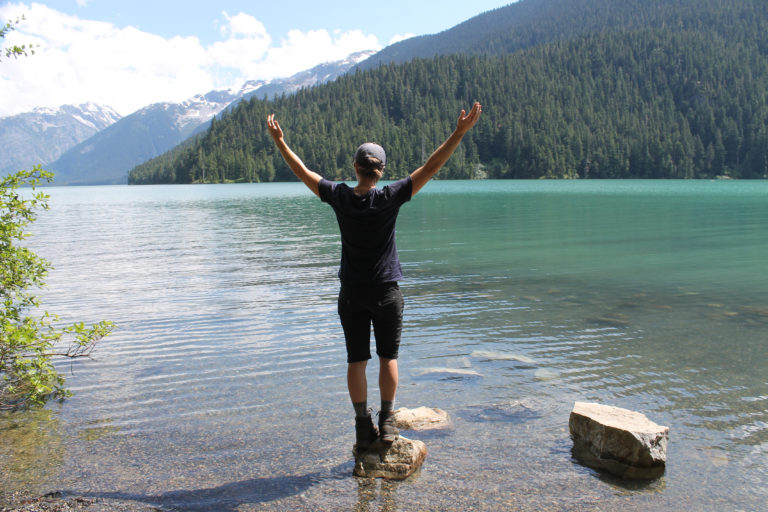 At first our campaigns focused on logging. We stopped the privatization of nearly 300,000 acres of public land on Vancouver Island. We convinced the government to redistribute 10 per cent of MacMillan Bloedel's logging tenures to First Nations and local communities. We helped limit raw log exports, launched the British Columbia Community Forest Association and used the Softwood Lumber dispute to reallocate 20 per cent of logging tenures across B.C.
As oil and gas began to replace logging as the government's top priority, Dogwood began to adapt. Beginning in 2001, the Liberal government in Victoria began to fast-track fossil fuels, starting with coalbed methane. By blowing apart coal seams, companies like Royal Dutch Shell planned to release vast reserves of methane gas held in place by groundwater. We worked with activists and First Nations in Telkwa, Cache Creek, Smithers, Princeton, Fernie, Iskut, Dease Lake, and throughout the Peace Region, and were able to shut down commercial coalbed methane everywhere in B.C. Dogwood's early support for Tahltan opposition to Shell's massive coalbed methane plan in the Sacred Headwaters led to a high-profile victory when Shell pulled out for good in 2012.

---
Our ultimate success depends on the support of British Columbians and Canadians at large who care enough to step outside their comfort zone and take action.
---
Enbridge comes to town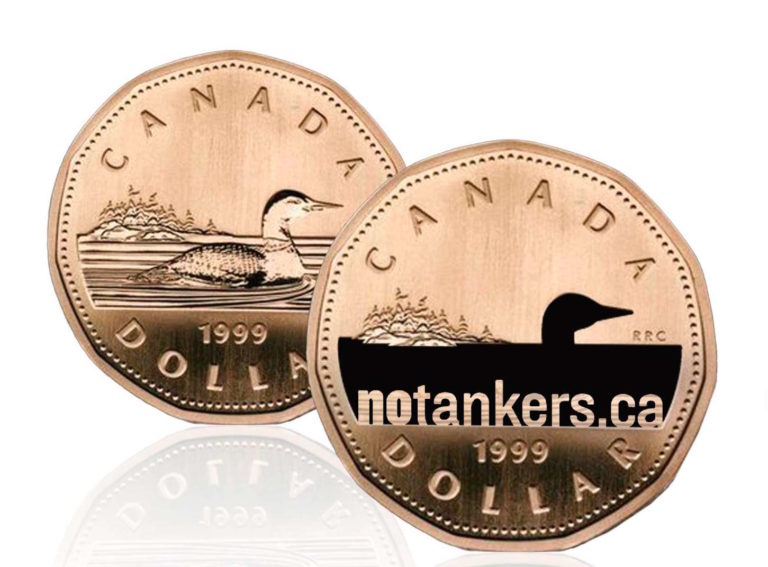 To date we are best known for our No Tankers campaign, aimed at stopping the expansion of oil tankers off British Columbia's magnificent but fragile coast. What began as a small, focused Enbridge campaign with northern First Nations grew into a political juggernaut that arguably contributed to the Harper government's 2015 defeat, after the pro-tanker Conservative party lost more votes in B.C. than in the rest of the country combined.

The No Tankers campaign first gained prominence with the "Oil Tankers are Loonie" initiative, where people put No Tankers decals onto Canada's $1 coins, turning people's pocket change into a viral advertisement for stopping the expansion of oil tankers off BC's coast. At one point there were more than 1.5 million decaled coins in circulation. Next, our "Mob the Mic" campaign signed up thousands of concerned No Tankers supporters of all political allegiances to participate in public hearings on the Enbridge Northern Gateway proposal. Although the vast majority of those who testified opposed the proposal, Stephen Harper's cabinet approved the project anyway. Spotting a powerful wedge issue, Justin Trudeau committed to rejecting the Enbridge pipeline and legislating a crude oil tanker ban on British Columbia's North Coast. The next big battle is in southern B.C., as citizens fight to stop Kinder Morgan's proposal to load more than 400 oil tankers a year in Burnaby.
---
Dogwood gives the 'coal' shoulder
Back in 2010, Dogwood decided that stopping the expansion of fossil fuel export infrastructure in British Columbia was the biggest contribution we could make to the growing climate movement. Coal, the worst global warming villain of them all, was an obvious but overlooked target. We zeroed in on the proposed Fraser Surrey Docks facility, part of the federal port authority's plan to turn Vancouver into the continent's biggest coal port. By organizing municipal leadership and residents in affected communities, six years later we are happy to report the expansion plans have stalled. But the struggle continues as U.S. thermal coal companies become increasingly desperate to send their product to power plants in Asia. With five export terminals rejected in Oregon and Washington State, B.C. is the obvious back door.

---
Because democracy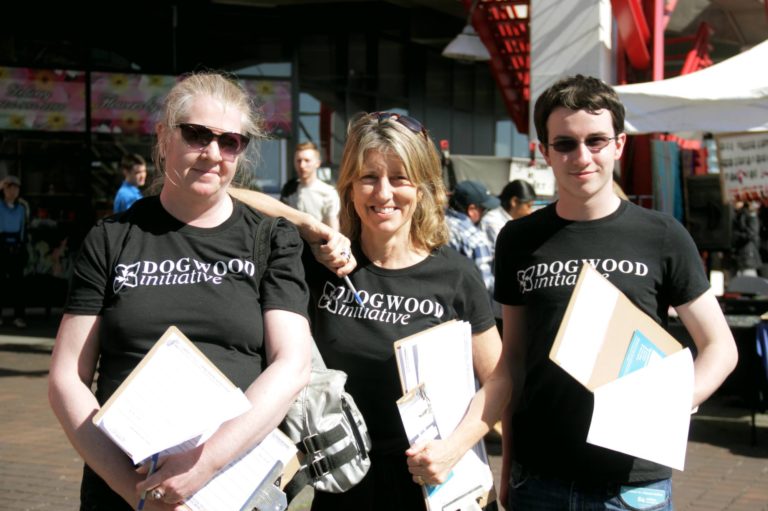 In B.C. the biggest democratic battles are often around resource extraction, but we also work on less-sexy democratic reforms to promote government accountability and transparency. We've been involved in efforts to modernize provincial Freedom of Information laws as well as the province's outdated and ineffective political donations laws. Dogwood's success in 2006 in getting the province to make political donations disclosures available online laid the groundwork for our Ban Big Money  campaign. And now, thanks to the work of thousands of British Columbians, we have new campaign donation laws and are on our way to reining in the 'Wild West'. But our democracy is still suffering from decades of darkness and secrecy, with Big Money pouring in from corporate bank accounts and lobbyists running amok. It's time to let the sunshine in.

---
In sum …
Twenty years ago we set out to build the most innovative and effective non-profit organization in Canada. It seemed like an audacious goal for a small organization, but we're an ambitious crew. We set out to link grassroots organizing efforts and First Nations rights and title with the ability to influence money flows, to connect British Columbians to important points of power and create real leverage for a more just, equitable, sustainable and democratic future. We have a long way to go, but by organizing people in their home communities, building voting blocs in key ridings, mobilizing around key decisions, slowly reframing big stories and fighting to lock in systemic changes, we are fundamentally re-balancing power in British Columbia.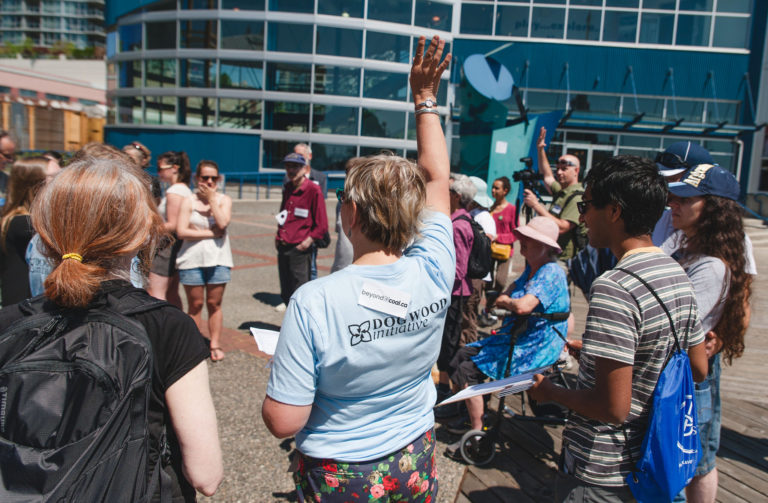 While Dogwood remains a work in progress, over the years we've begun to figure out a formula for engaging British Columbians in the decisions that affect them most:
Take a great team of super-talented people based in communities throughout B.C.;

Create a culture of innovation, brutal frankness, testing, risk taking and intense focus;

Become increasingly obsessed with metrics that drive success;

Prioritize authenticity and human connection;

Talk to lots of people – millions, even!

Create meaningful roles for thousands of people to organize and exercise power;

Always look for (but be skeptical of) short cuts;

Keep working to refine and simplify your personal, organizational and campaign stories;

Dream big, share what you learn and work your tail off!
We're working away at that checklist, but our ultimate success depends on the support of British Columbians and Canadians at large who care enough to step outside their comfort zone and take action. Learn more about what we're working on right now and how you can join in to make history.