A summer program like no other…
This is a powerful moment in history. Youth around the world are taking a stand, raising their voices together and demanding change. And British Columbia is no exception.
We believe with the right skills and tools, British Columbia's youth can be even more effective change-makers in their home communities. We're offering an intensive five-day program that combines theory with real world practice, designed to arm young British Columbians with the campaigning and organizing skills they'll need to make a real difference.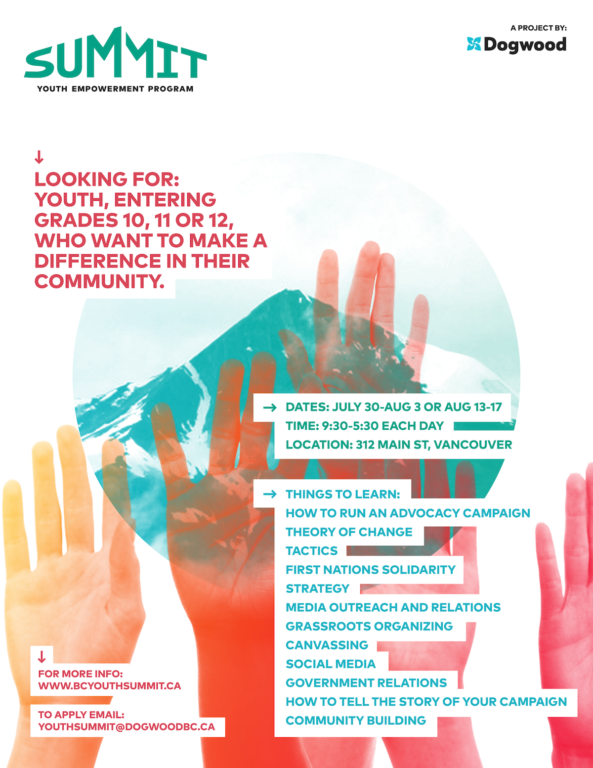 Who we are…
Dogwood has a 20-year history of successful campaigning in British Columbia. Through grassroots organizing and political action, in solidarity with First Nations communities, we work to put decision-making power back into the hands of local people.
We are probably best-known for our longstanding No Tankers campaign, defending the West Coast from the Northern Gateway and Kinder Morgan pipeline proposals. We also ran the Ban Big Money campaign, which helped usher in historic election finance reforms in B.C. Over the years, our staff have supported and nurtured activists fighting for a better future in communities all across the province.
Who you are…
You are a British Columbian about to enter grade 10, 11 or 12, who wants to be a leader in your community and beyond.
You are interested in current events, and have a passion for social justice and civic engagement. Most importantly, you want to be a catalyst for change.
You might have an idea for a campaign to kick start, or just have that urge to make change in B.C. Maybe you're already making a difference in your community. Either way, you're looking for more skills, connections and tools to scale your impact.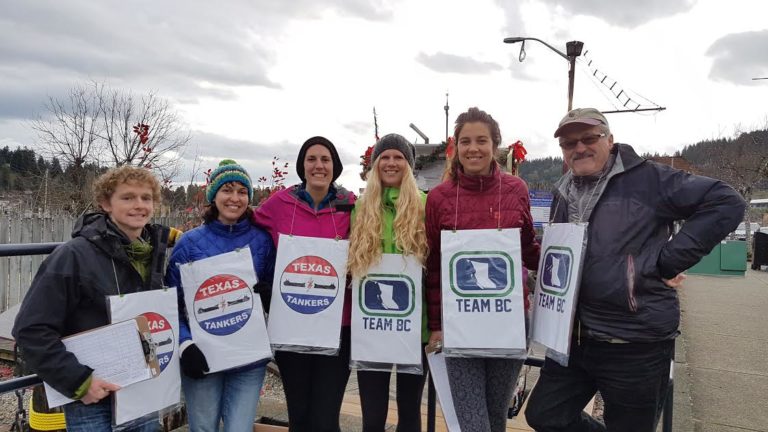 Dates: There are two week-long workshops to choose from: July 30 through August 3, or August 13 through 17. Please mark which one you can attend on your application – or mark both if you are flexible. Participants are expected to attend from 9:30 a.m. to 5:30 p.m. each day.
Cost: $330 (includes GST and processing fees). Lunch and out-of-classroom activity costs are included.
Location: 312 Main Street, Vancouver B.C. This is a day camp — no overnight accommodations are provided.
Sound great? Here's how you apply:

Deadline: Although the deadline has passed, we will still consider applications as they come in. However, please be aware that bursaries may no longer be available.
Download the form below and complete the application, then send it to youthsummit@dogwoodbc.ca. We will be in touch shortly after your application is received.
Download the application here.
Have questions? Send us an e-mail at youthsummit@dogwoodbc.ca.