These are our people.
Help them change B.C.
When our volunteers and teams take to the streets to talk to their neighbours they are building power using a time-tested method. One conversation at a time.
The data they collect allows Dogwood to connect our supporters to each other and the politicians who represent them. This is the cornerstone of Dogwood's organizing.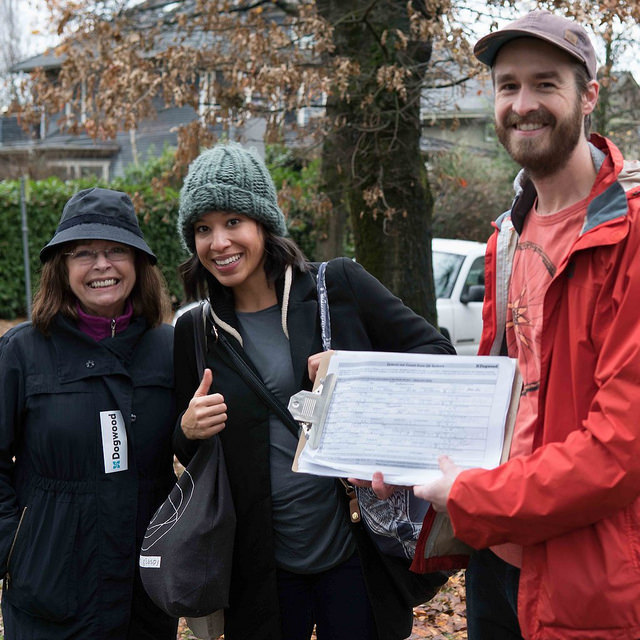 Collecting Data
Knowing where our people live and how to get in touch with them is the first step to build power together.
At minimum, we need a supporter's name, postal code, and a mobile number or email address.
Remember to collect readable information. Review the information and ask to clarify if you can't understand what they wrote.
Below are petitions for our active campaigns. 
All paper petitions are in PDF format, legal size at 8.5 x 14 inches. If you cannot print in legal size, contact your point person. 
DEMOCRACY
TANKERS
THERMAL COAL
Enter Collected Data
Be sure to enter the data carefully and accurately!