Phone Bank Events
If you're in Vancouver or Victoria come on out and join one of our local phone banks and make calls to voters! We'll be calling most weeknights until the end of the campaign on Nov 30th.
We already know most British Columbians favour Pro Rep. We just need to make sure they vote.  A simple conversation is proven to increase voter turnout. It's fun, it's easy and it's one thing you can help do to make sure we get Pro Rep in B.C. 
Pro Rep Information Sheet
Here's a simple overview on Pro Rep that'll get you up to speed on the referendum and help you answer questions voters might have when you talk to them on the phone.
Make Pro Rep Calls
Thank you for stepping up to make sure B.C. wins on Pro Rep. With your help, we can embolden our democracy and make sure our voting system works for everyone, not just an elite few.
To make vote Yes to Pro Rep calls, you'll need a phone, computer and the Google Chrome browser.
Follow these steps to get started:
Activate your account on our phoning tool, Callhub.

Check your email for a message from

support@callhub.io

. T

he subject will be "Welcome to CallHub — Activate your agent account now".

Click on the link and follow the steps to create your password.

Select a team, pick Team Dogwood
Click set your password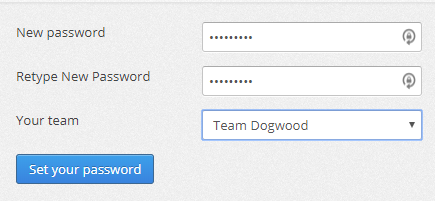 Login to CallHub

After creating your password you'll end up on the CallHub login screen or got to https://app.callhub.io/login/?lang=en

Enter your email as your username and enter the password you just created.

Once you're logged in, click the blue Join Campaign button in the upper left corner of the screen  

Start making calls!
Need Help?
We're here to help you talk to as many voters as possible and get them to Vote Yes to Pro Rep! Call us 604-900-5574 or email us at support@dogwoodbc.ca if you get stuck.