Communities on the frontlines of Trans Mountain construction invite you to join the Families for the Future #StopTMX day of action this Family Day!
Whether your favourite local stream or park is threatened by construction, you're fighting for a healthy climate for your kids and grandkids, or standing in solidarity with Indigenous people defending their rights and title, we all have a reason to take a stand.
There are three ways to join in on Monday, February 15 — and please also keep an eye on the Families for the Future Facebook event for the latest updates!
Join an event
Join a COVID-safe event to learn about the trees, watersheds and public spaces under threat from Trans Mountain construction.
Stoney Creek, Burnaby
When: Monday, February 15, 10 A.M. – 1 P.M.
Where: 8765 Government St, Burnaby, V3N 4G9
Drop in anytime to join a 20-minute tour of the Stoney Creek area and to learn about the pipeline route through Burnaby.
Lower Hume Park, New Westminster
When: Monday, February 15, 10 A.M.to 1 P.M.
Where: Lower Hume Park, 660 East Columbia (North Road), New Westminster, V3L 3Y2
Join New Westminster residents to wave a sign, take a selfie and learn about impacts on the Brunette River.
Colony Farm Park, Port Coquitlam
When: Monday, February 15, 10 A.M. – 1 P.M.
Where: Colony Farm Rd (at Lougheed Highway), Port Coquitlam, V3C 6M3
Join the Colony Farm Park Association for a sign wave and self-guided tour of this cherished protected area that Trans Mountain plans to turn into a construction site for 2 years.
Walk or bike the pipeline route with your household
Witness the trees, salmon-bearing streams, neighborhoods and schools being put at risk. The Wilderness Committee has detailed maps of the pipeline route through Burnaby and the Fraser Valley — check them out and choose your own adventure. Don't forget to make a sign and take a selfie!
Take a stand on social media
Join this day of action wherever you find yourself on Family Day!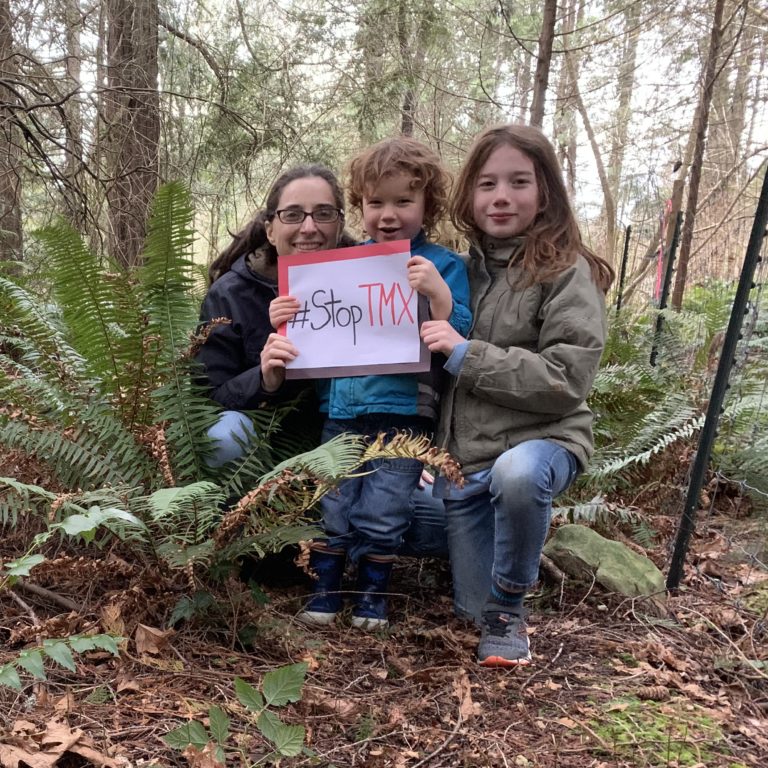 Make a sign that says Stop Trans Mountain or #StopTMX. It doesn't have to be fancy — a piece of paper and markers are all you need!
Get outside and take a selfie with your sign, along with the reason you're taking a stand against Trans Mountain. It could be a place that's threatened by oil spills or climate change, your kids, or whatever else you're fighting for.
Post your selfie to Facebook, Twitter and/or Instagram. Don't forget to use the hashtags #StopTMX and #FamiliesForTheFuture so we can amplify your photos — and consider tagging Justin Trudeau and your local MP!
Stay in the loop
Want to hear about more ways to support frontline communities and help stop Trans Mountain on the ground? Sign up here to get action alerts!
Thank you for taking a stand!