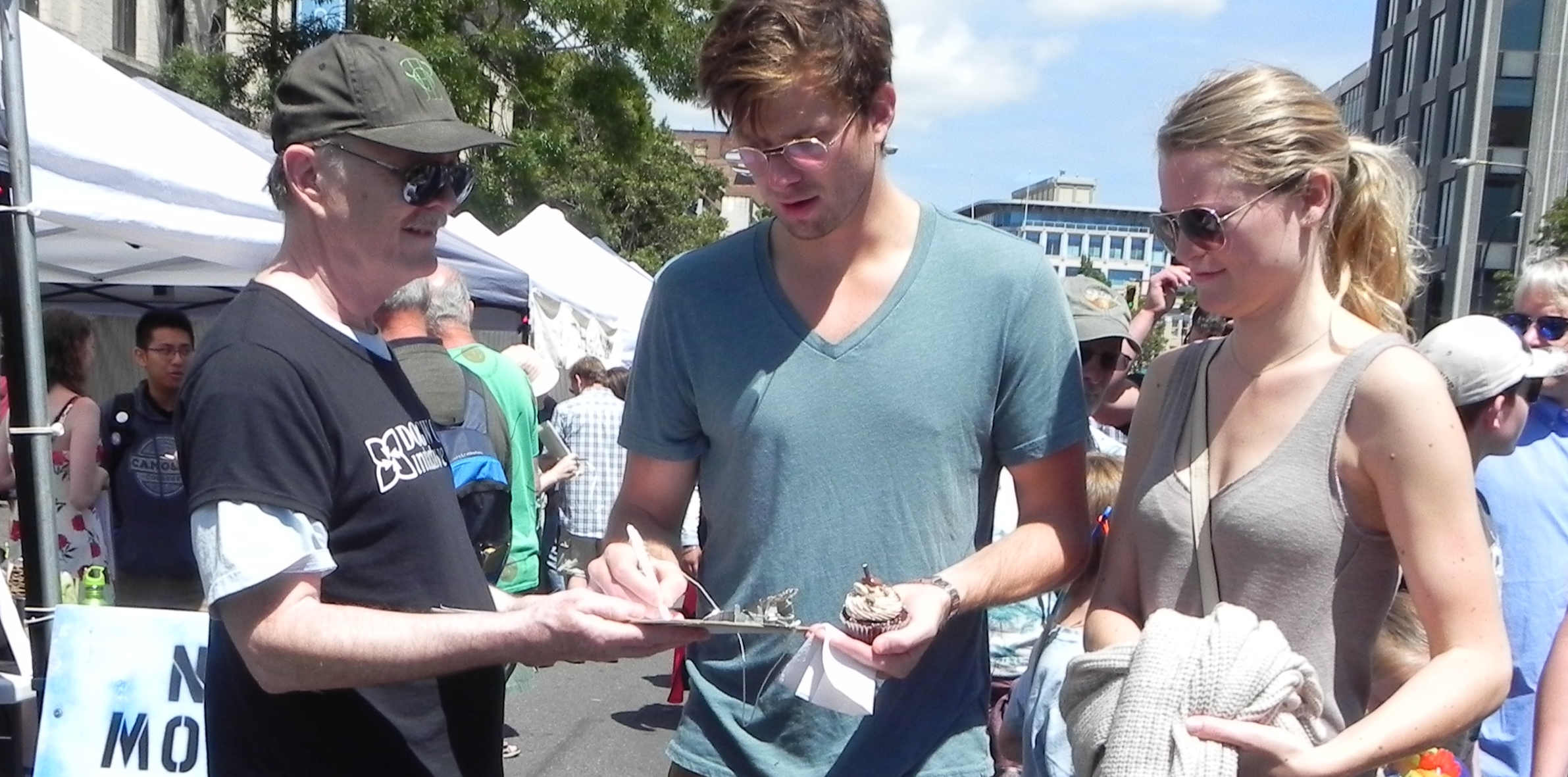 On June 16, Denman Street in the West End is opened up for people, bikes, strollers, scooters, and walkers for a Car Free Day Festival. Dogwood volunteers will be there, talking to our neighbours about how we can stand up for the land, water and climate.
In May, Justin Trudeau's Liberal government declared we are spending $4.5 billion public dollars to buy out the 65 year-old Trans Mountain pipeline and tank farm. They're planning to spend billions more on a dead-end tanker expansion opposed by British Columbians and First Nations.
We'll be around Denman Street and English Bay urging fellow citizens and residents to let Liberal MP Hedy Fry know that we are outraged by this betrayal of the public interest. The Liberals campaigned on re-starting the Kinder Morgan assessment process, respecting Indigenous rights and title, and ending fossil fuel subsidies. This single reckless act shows they were not honest about protecting the climate and coast.
Come out and join us and help collect signatures to bring to Hedy Fry. 
Training will be provided and brand new volunteers are encouraged to join!
Once you RSVP for the event we'll contact you with more information. If you arrive late or can't find us, text Mike at 604-359-1801.