Call Dogwood supporters in key ridings and ask them to call their MLA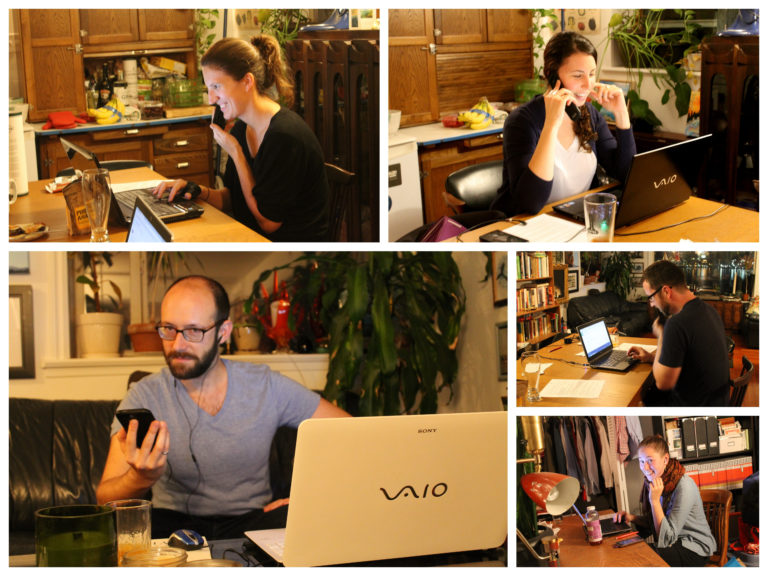 The real work of democracy is not what happens on election day, but what happens between elections.
We have a new government in BC that campaigned on a promise to "use every legal tool in the box" to stop the Kinder Morgan pipeline. Now the pressure is mounting by the fossil fuel lobbyists to get the government to backtrack on that promise. And we've all seen firsthand how this kind of lobbying has resulted in broken promises at the federal level.
We can't let the fossil fuel lobby be the only voices heard by our new provincial government. We are particularly concerned that the B.C. government continues to issue permits to Kinder Morgan and will defend the Liberal government's decision to approve the pipeline without adequate consultation of the Squamish First Nation in provincial court. So, we're calling to alert our supporters of what is taking place and to ask them to action by calling their MLA.
How will we do this? Join us at 864 Queens avenue to use a phoning tool called Callhub to contact Dogwood supporters in ridings where the MLA is a Cabinet Minister tasked with the Kinder Morgan file.
Vancouver-Fairview, George Heyman, 604-775-2453
Mid-Island Pacific Rim, Scott Fraser, 250-720-4515
North Island, Claire Trevana, 250-287-5100
Nelson Creston, Michelle Mungall, (250) 354-5944
As a volunteer using Callhub, you will be asking Dogwood supporters to call their MLA (above) and let them know that we are watching and holding the new government accountable to keep the promise they made to British Columbians.
Callhub is the same tool we used when doing Get Out the Vote (GOTV) during the election. It lets you work either from your cell phone or from a computer, automating the process of dialing calls and tracking their outcome. Using this tool, we can quickly contact hundreds of people with an invitation to take action.
If you haven't used CallHub before, it's quick and easy to learn using a short training video or come into the office and a volunteer will show you how it's done. Once trained, you can even make calls from your home rather than coming into Dogwood HQ. When you RSVP, you will be sent the link to the training video and a file that will allow you to print the script if you wish to have a hard copy.
What you'll need for Thursday, Nov. 9 from 6-8 pm
Your laptop (optional)
Headphones with built-in microphone (optional)
Cell phone (optional)
Snacks (option)
Tickets are not available as this event has passed.
Tickets are not available as this event has passed.
Tickets are not available as this event has passed.