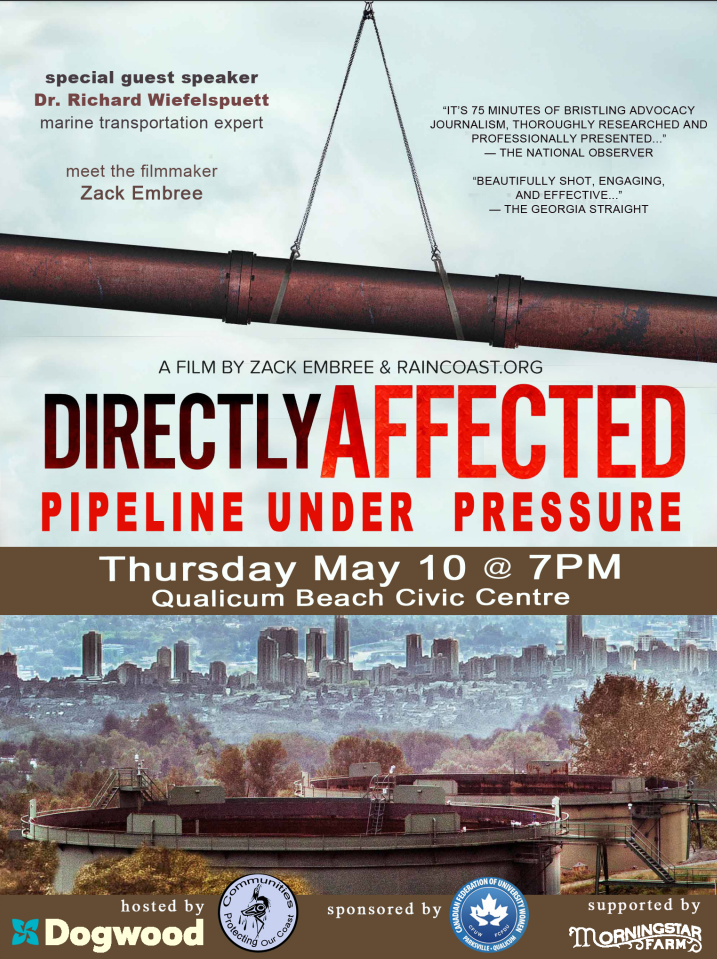 The fight to defend BC from the Trans Mountain expansion project is occurring on many fronts. Join the local Dogwood and Communities Protecting Our Coast teams for a special presentation, and the Oceanside premiere of Directly Affected — a Zack Embree film exploring what the expansion of heavy oil transport means to residents of the BC Coast.
Film maker Zack Embree will introduce the film and Dogwood organizer Dave Mills will give the audience an update on the latest developments in the battle to defend B.C.'s climate, environment and economy. Following the screening marine transportation expert Dr Richard Wiefeispuett will weigh into the debate.
Directly Affected is playing at 7:00 PM Thursday May 10th at Qualicum Beach Civic Centre. Admission is by donation and seating is limited. Please RSVP to confirm your attendance.
Watch the Trailer Here