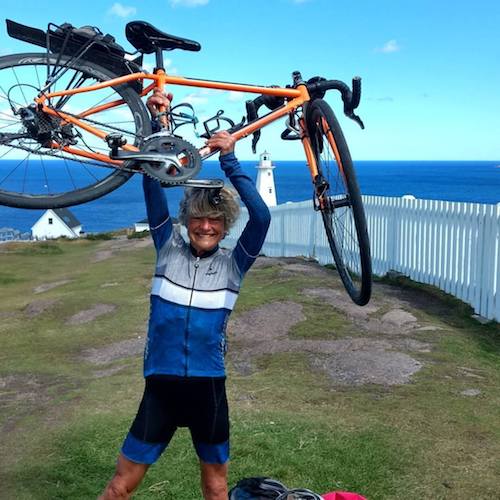 Dogwood's cross-country cyclist Jane Weller invites you to the Mountain Equipment Co-Op on the North Shore on Sunday, March 4th to gather signatures to send to our Premier.
It's a critical time to stand strong behind our government, with a flood of "Thank You!" cards and a pledge to participate.
Dogwood supporters helped elect MLAs committed to using every tool in their toolbox to stop Kinder Morgan. We need to step up too. That's why we're asking people to pledge to participate in the public consultation in the province's upcoming bitumen spill risk study.
We have one hour only at our MEC table – don't be late! See you on Sunday at 2:00 p.m..
Questions? Contact our event organizer, Jane, below.
Tickets are not available as this event has passed.