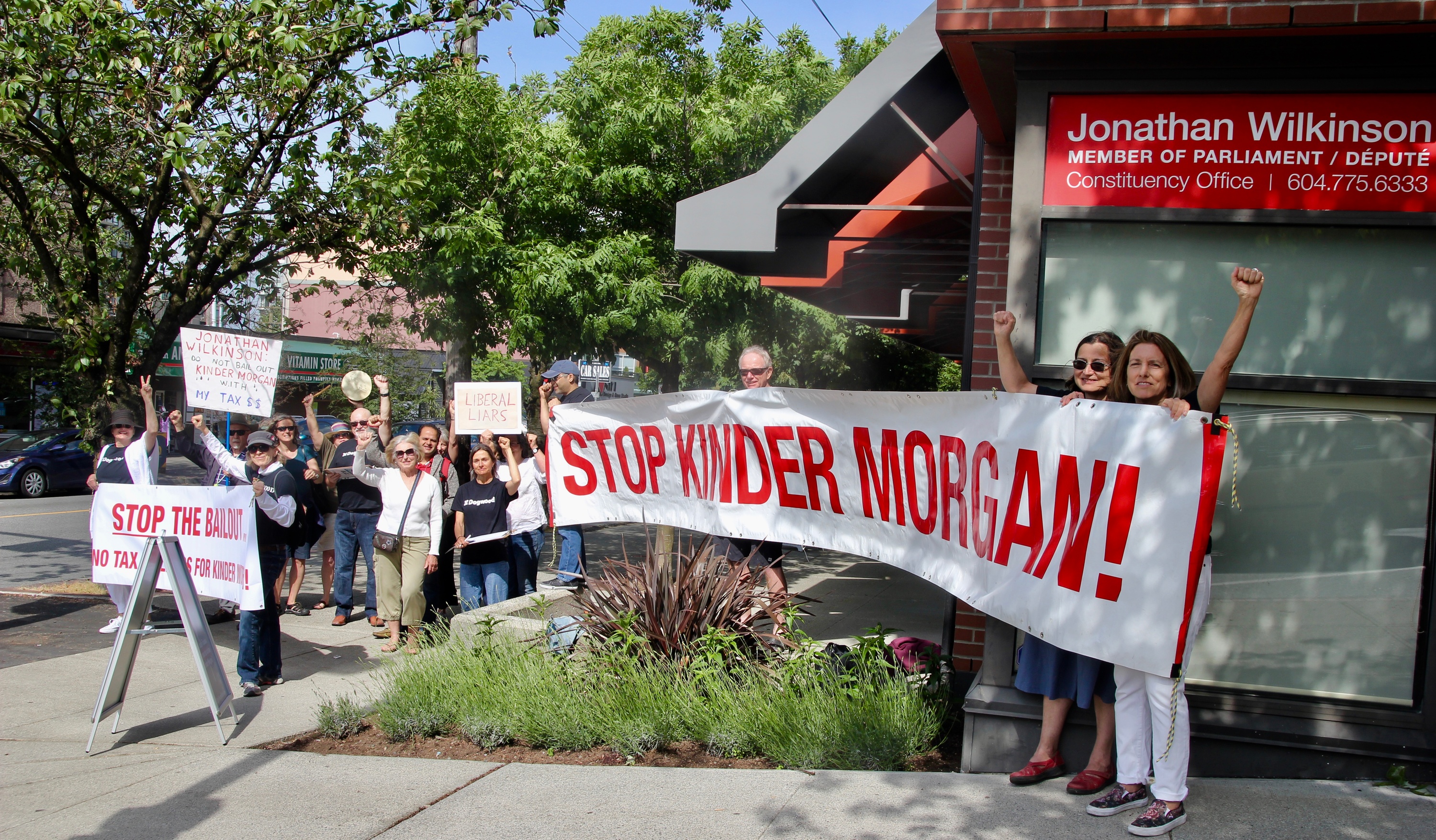 The Trudeau Liberals have done the unthinkable and struck a deal with Kinder Morgan to buy their 65-yr. old pipeline — using our tax dollars!
Where is our elected representative for North Vancouver in all this? Jonathan Wilkinson is vocal advocate for the Trudeau-Morneau buyout plan, saying that the majority of his constituents are onside.
Join us to ramp up the pressure on MP Wilkinson in his home riding. We'll be on the street and canvassing in the central Lonsdale area, with a basecamp outside his constituency office at 3rd and Lonsdale. Chat with locals and help distribute handbills to let people know where their MP stands on this contentious and widely opposed project.
There has never been a more important time to let our elected officials know how we feel. See you Friday nights from 5:30 – 7:30 on Lonsdale and 3rd!