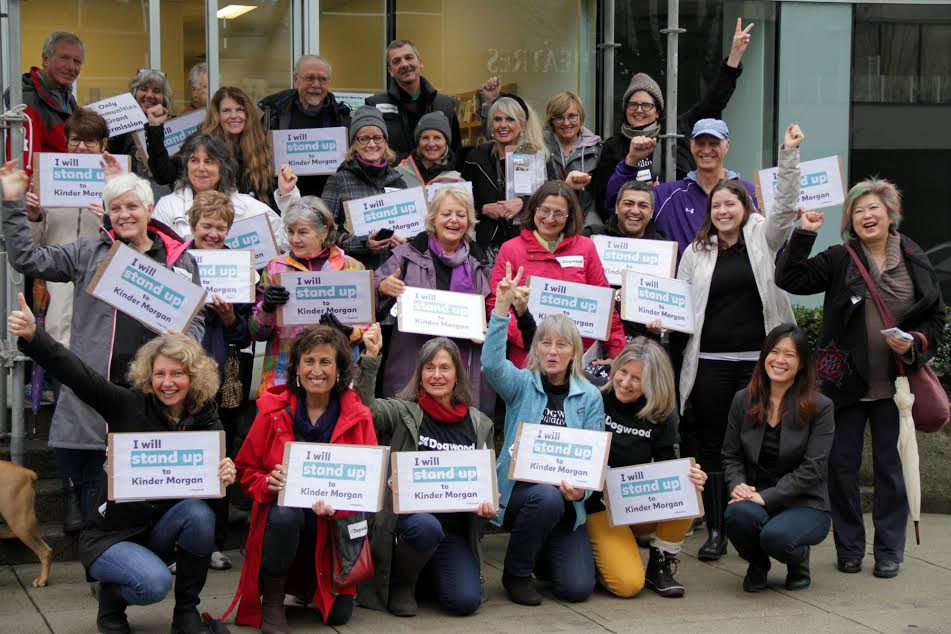 It's been an incredible year, and North Shore volunteers have accomplished so much. Once again we'll gather in June to celebrate our work, to map out our ongoing strategies, and to share some delicious food!
We welcome all volunteers, new and experienced, to join us for the evening. Sandy, Nadine and I will be providing a recap of the year's achievements, as well as tactics for what lies ahead. Of course, our work in holding our political leaders to account is ongoing, and we'll be talking about an upcoming GOTV plan to support Proportional Representation – which would change the electoral landscape in a dramatic way.
We'll also talk about other campaigns on the horizon, including one to eliminate subsidies to the fossil fuel sector – yep, that would include both oil sands expansion AND LNG.
Who knows, may we'll be celebrating an end to Kinder Morgan!?
Thanks again to Sandy and Doug for hosting in their beautiful home and garden. Please bring a dish to share, and your beverage of choice. Looking forward to connecting with you all!