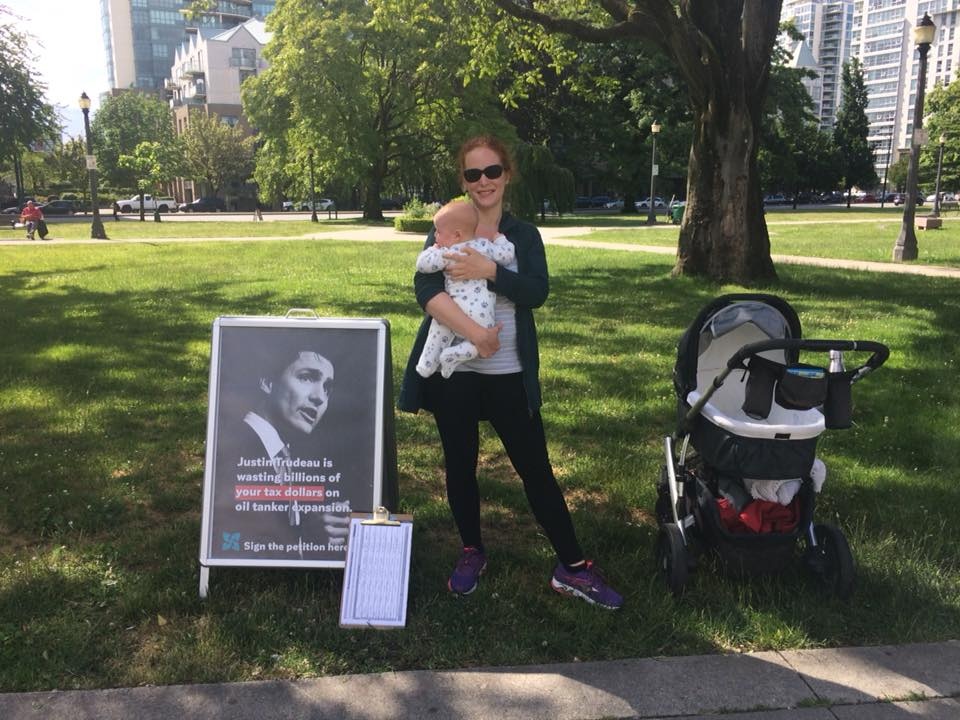 As Trudeau tries to force us to buy the old Kinder Morgan pipeline (since the 1960s this pipeline has not gone longer than 4 years without a spill) for $4.5 billion (far more than its worth), we need to tell the Liberals we don't want it or the financial and environmental risks associated with it. Furthermore, taxpayers should not be on the hook for the multibillion-dollar expansion of the pipeline and any malfunctions that occur thereafter.
All summer, volunteers have been hitting the streets and fun local events to collect the signatures of thousands of people opposing the purchase of the pipeline.
On July 22 we'll be presenting these signatures to Liberal MPs based in BC and tell them to be accountable to the voters they represent. The cheque to Kinder Morgan hasn't been written yet!
Peoples' voices need to be heard and conversations need to be had, so come on out to help canvas at the Main & Terminal Farmers Market any Wednesday from 3-5pm!
An experienced canvasser will be there to show you the ropes and answer any questions. This is a family-friendly event 🙂