What: Dogwood Volunteer Conference
When: Sunday, Jan. 21, 10:00 A.M to 4:00 P.M.
Where: 180 E Pender St, Vancouver, BC V6A 1T3
Long-time and new volunteers welcome
Dogwood volunteers and staff accomplished a lot together in 2017. We brought more progressive voters out to the polls in decisive ridings and finally got big money out of our politicians' pockets.
Everything Dogwood accomplishes relies on teams of volunteers across BC. To protect our province, we need to organize together and push back against organized money.
That's why we're kicking off 2018 with a one-day conference for Dogwood volunteers and staff in Vancouver's Chinatown. 
This conference is for volunteers ready to step-up their work with Dogwood in 2018. Whether you came out for the first time to canvass, called voters during the election, or were a core volunteer on an established team, you're invited to be part of this fun and empowering day together.
At the conference you'll learn more about Dogwood and our history, strengthen your organizing skills, and connect with other people working to protect our province and our democracy. Up to 60 spaces are available. You'll hear from key Dogwood leaders at the start of the day, then we'll break into two tracks based on your experience as a Dogwood volunteer.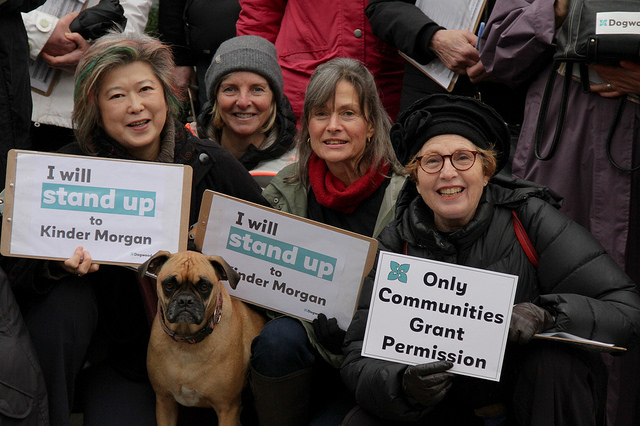 What you'll get out of the conference
For new and recent volunteers:
Learn about Dogwood's history, our campaigns, and how we do our work

Understand principles of organizing and how we work with allies

Hear and share stories from Dogwood staff and volunteers, while learning about the power of storytelling

Practice important skills like canvassing and how to answer questions about our campaigns
For long-time volunteers:
Learn from our most-established team members and leaders

Get a deeper understanding of leadership and political power

Discover new tools and tactics for winning our campaigns and building power

Develop your own personal narrative and storytelling skills
Please RSVP below as space is limited!
Join us and build power together.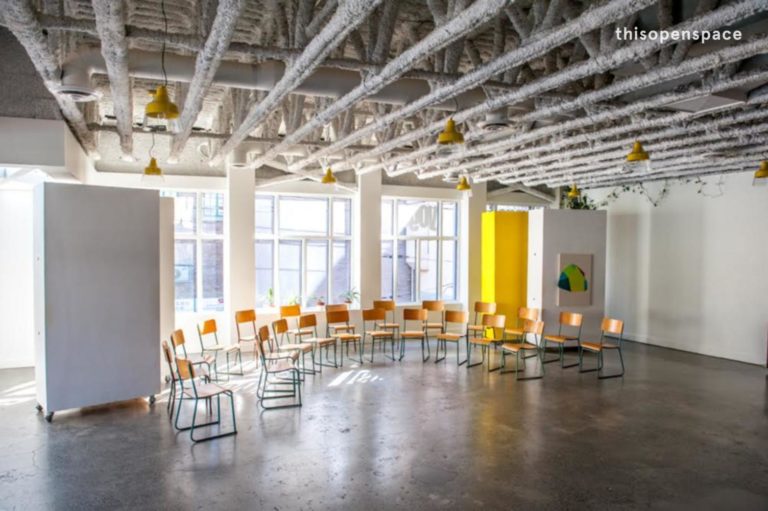 Travel and Parking: 
The training venue is centrally located, adjacent to several of the region's major bus routes and the Expo and Millennium Lines.
Transit: To arrive by transit, visit this Google Maps link and enter your address for directions to arrive by 9:45 AM on Sunday. Nearby buses include the 3, 4, 7, 8, 19, 22 buses . The 14, 16, and 20 buses and the 95 B-line are one block north on Hastings Street. Buses from the North Shore include the 209, 210, 214 and 250 buses. The Stadium-Chinatown Skytrain station is a short walk away and serves the Expo Line from Waterfront Station. Note that there may be reduced service on Sunday, so check your time to ensure you arrive on time.
Parking: There are paid parking options for vehicles at Keefer and Columbia Street. Covered parking is $10 for the day, with cheaper on-street options available. Some on-street parking without charge is available further east in Strathcona if you're able to walk a few blocks.
Cycling: There is some public bike parking along East Pender. Due to the number of participants, we'd prefer that you not bring your bike into the venue. Mobi bike share parking is available at 110 Keefer Street.
Food options: Please bring a brown bag lunch or plan to eat at one of the many excellent local food options. Recommended is New Town Bakery, immediately adjacent to the training venue. Other quick options on the block include Bestie (sausages) and Say Hey Cafe (sandwiches).
Tickets are not available as this event has passed.
Tickets are not available as this event has passed.