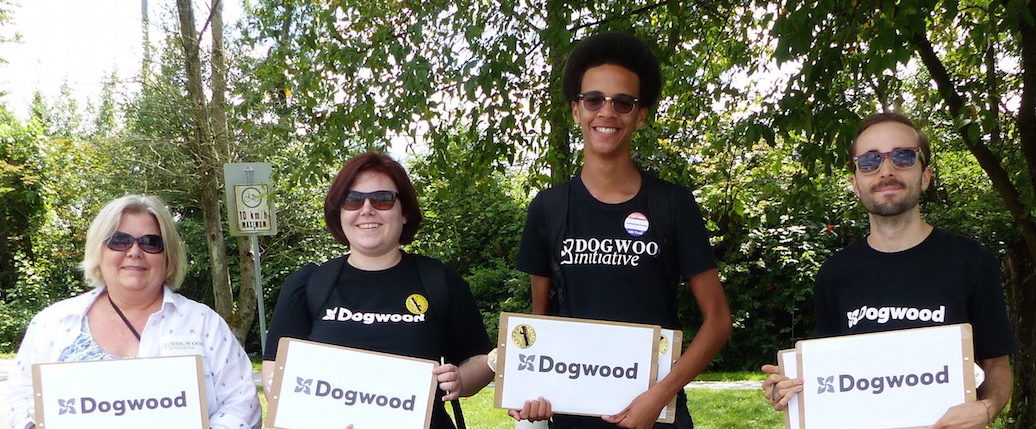 On Saturday. June 2, Hastings Street in Burnaby is opened up to people for Hats Off Day. Dogwood volunteers will be there, talking to our neighbours about how we can stand up for the land, water and climate.
In May, Justin Trudeau's Liberal government declared we are spending $4.5 billion public dollars to buy out the 65 year-old Trans Mountain pipeline and tank farm. They're planning to spend billions more on a dead-end tanker expansion opposed by British Columbians and First Nations.
We'll be on Hastings Street urging fellow citizens and residents to let Liberal MP Terry Beech know that we are outraged by this betrayal of the public interest. The Liberals campaigned on re-starting the Kinder Morgan assessment process, respecting Indigenous rights and title, and ending fossil fuel subsidies. This single reckless act shows they were not honest about protecting the climate and coast.
Come out and join us and help collect signatures to bring to Terry Beech. Meet us at 11 am outside Terry Beech's constituency office
Training will be provided and brand new volunteers are encouraged to join!
So come out, chat, listen and learn at this wonderful community event that is sure to bring out a multitude of Burnabarians and visitors alike.