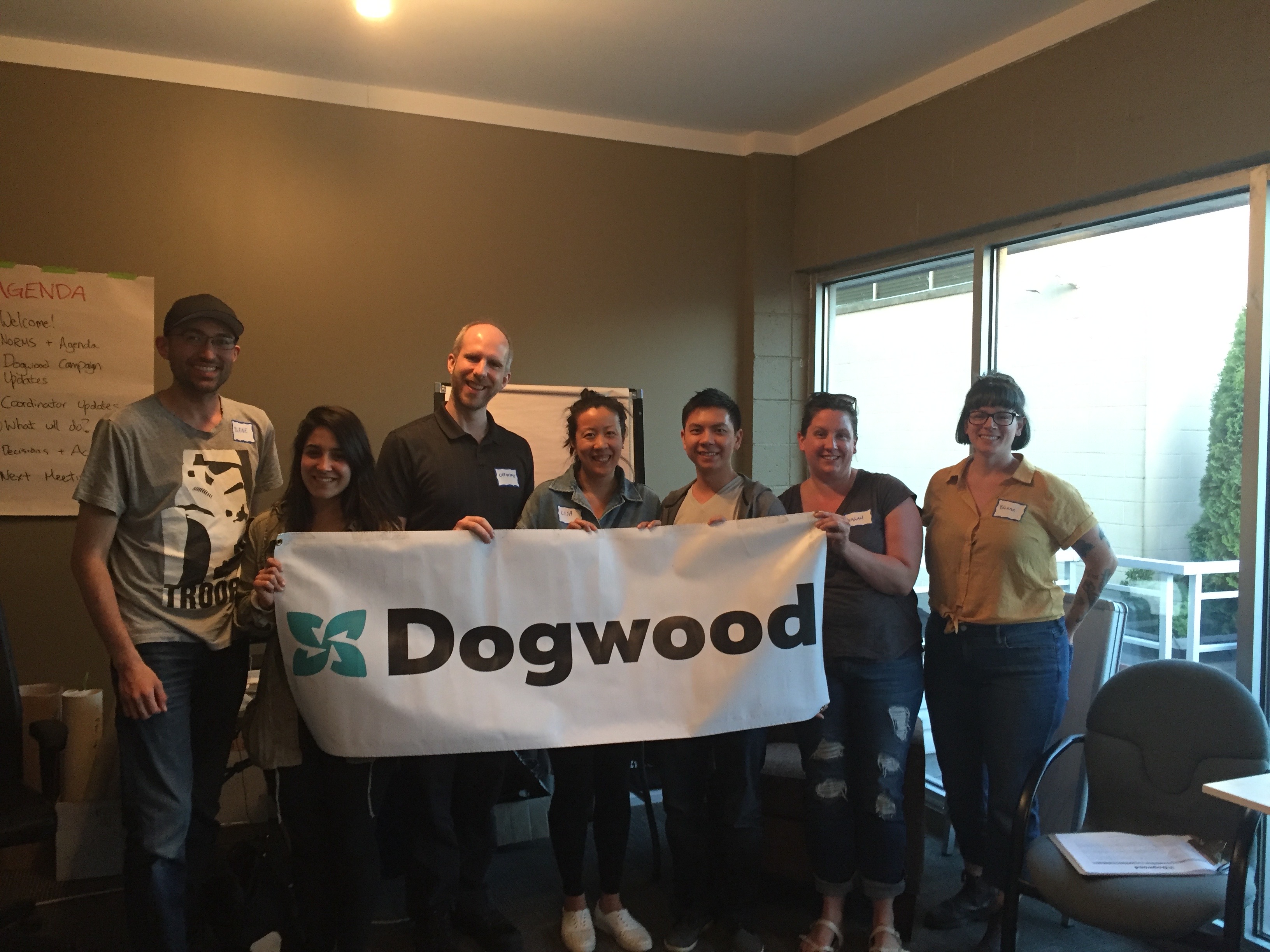 Join local Dogwood supporters and volunteers at our June 2018 meeting in Burnaby:
Wednesday, June 13th at 7:00 – 8:30 PM
Dogwood's Burnaby Office
6123 Hastings Street, Burnaby BC
RSVP HERE
A lot has changed since we last met in May. We successfully got Kinder Morgan to drop their pipeline expansion plans by demonstrating the clear risk to the environment, our democracy, and Canada's relationship with Indigenous peoples. Unfortunately, they dropped it right onto Canadians, with the Liberal government agreeing to purchase the 65 year old pipeline for $4.5 billion dollars. Billions more could be spent if a new state pipeline company finishes Kinder Morgan's reckless plan for the Trans Mountain expansion.
Now, we shift our work to holding Liberal MPs in British Columbia accountable for this appalling decision. They betrayed their commitment to end fossil fuel subsidies and act on climate by buying this pipeline. Instead of Texas billionaires pushing their dangerous pipeline and tankers through, it will now be our locally elected officials.
Join our meeting to talk about organizing to hold them to account and plan actions in Burnaby and New Westminster.
On the agenda:
Answer questions about the latest KM developments
Review upcoming summer canvass events
Decide on additional canvasses and actions
Plan for a meeting with MP Terry Beech
All Dogwood supporters are welcome. Please be in touch if you have accessibility requirements that we can accommodate.
If you can't make it out but still want to help, let us know what you'd like to do here.
Hope you can join us! Please RSVP here to attend the meeting.