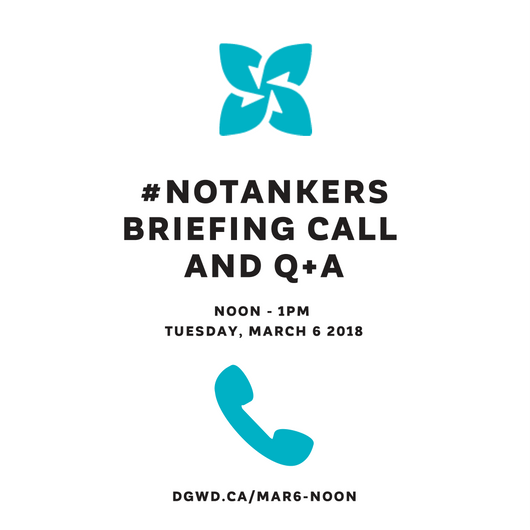 ---
Dogwood is hosting a lunch-time briefing call for volunteers and supporters on Tuesday, March 6, 2018.
The sixty-minute call will start at noon.
Dogwood's No Tankers campaigner, Sophie Harrison, will provide an overview of what's happening with Kinder Morgan following the province's bitumen spill risk announcement.
Dogwood organizers Cheryl Cameron and Mike Soron will share things that callers can do to help stop new tar sands pipelines and tankers in BC.
We'll answer your questions sent before and during the call.
Space is limited — only the first 100 callers can join.
Register at this link to receive call-in information.