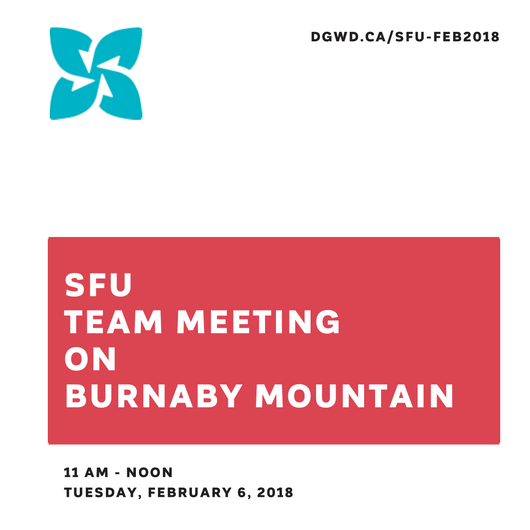 Texas pipeline executives want to build 14 new storage tanks on Burnaby Mountain for toxic, flammable diluted bitumen — putting our lives and safety at risk. They're trying to ramp up construction in Burnaby without municipal permits and the National Energy Board is letting them do it. [1]
If they succeed, a company with a horrifying safety record will pipe even more toxic bitumen across our local drinking water. They'll bring hundreds of new tankers to the vulnerable coast each year and worsen the climate crisis. The ongoing tanker spill disaster in the East China Sea shows just how dangerous this project is. [2]
So Dogwood supporters who live, study, and work at SFU are organizing on Burnaby Mountain.
With 266,469 supporters across BC, we are the province's largest network of organized voters and residents. We tell stories about the risks of this project, identify people who share our concerns, and demand our elected officials step up to protect our community.
Come to the next meeting of the SFU Dogwood Team on February 6, 2018. We'll meet at 11 AM in the TASC Complex on Burnaby Mountain (room number still to be confirmed). 
At this fifty minute meeting, we will:
Introduce ourselves and why we want to stop the pipeline and tank farm,
Hear "No Tankers" campaign updates from Dogwood staff,
Plan out canvassing and other tactics for the next few months,
 Decide when and where to meet next.
All students, staff, faculty, and residents of Burnaby Mountain are welcome. International students and permanent residents are welcome.
Any questions, email mike@dogwoodbc.ca.
---
RSVP NOW
Tickets are not available as this event has passed.
Tickets are not available as this event has passed.
Tickets are not available as this event has passed.